K-2 SS-33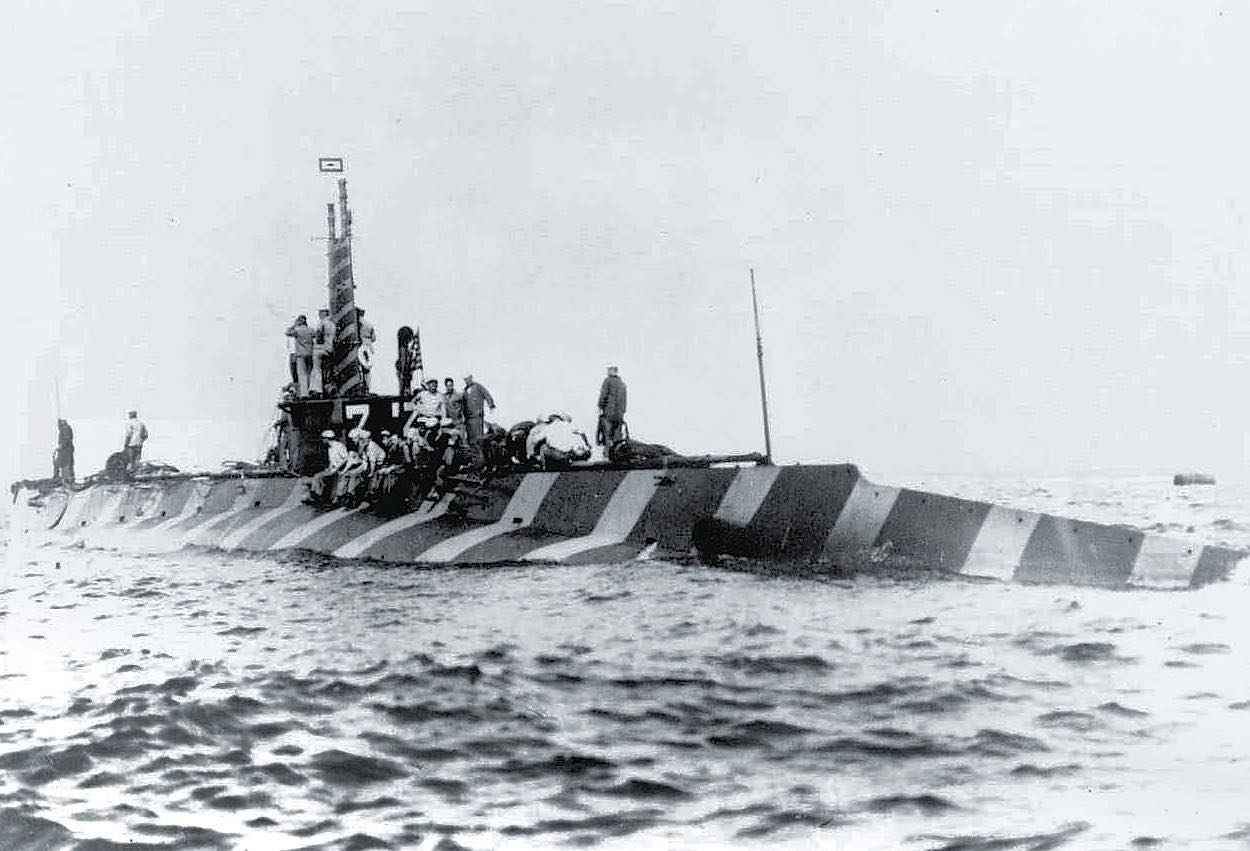 K—2

(SS-33: dp. 392 (surf.), 521 (subm.); 1. 153'7"; b. 16'8", dr. 13'1"; s 14 k. (surf.), 10.5 k. (subm.); cpl.28; a. 4 18" tt.; cl. K-1)

During construction Cachalot ( SS-33) was renamed K-2 17 November 1911 and launched 4 October 1913 by Fore River Shipbuilding Co., Quiney, Mass.; sponsored by Mrs. Ruth Chamberlain Melintee; and commissioned 31 January 1914, Lns. R. Moses in command.

After trials and exercises in New England waters throughout the spring and summer of 1914, R~ joined the 4th Division Atlantic Torpedo Flotilla, Newport, R.I., 9 October. She commenced operations immediately and for almost 3 years operated along the American coast from New England to Florida conducting experiments to develop the techniques of submarine warfare.

As World War I raged in Europe, guarding the vital shipping lanes across the Atlantic became imperative. K-2 departed New London, Conn., 12 October 1917 and arrived in the Azores for patrol duty 27 October. She was among the flrst U.S. submarines to engage in patrol duty during the war, and cruised in these waters searching for enemy U-boats. K-2 continued these vital patrols until 20 Oetober 1918 when she sailed for North America arriving Philadelphia 10 November to resume coastal operations.

From 1919 to 1923 she cruised along the East Coast engaging in submarine development experiments. These early exercises coupled with the great strides made in naval technology greatly contributed to the excellence of the U.S. submarine force in later years. After her arrival at Hampton Roads 15 November 1922, K-2 remained there until she decommissioned 9 March 1923. She was sold as scrap 3 June 1931.

The second K-2 (SSR-2) was renamed Bass (q.~.) 15 December 1955.