N-7 SS-59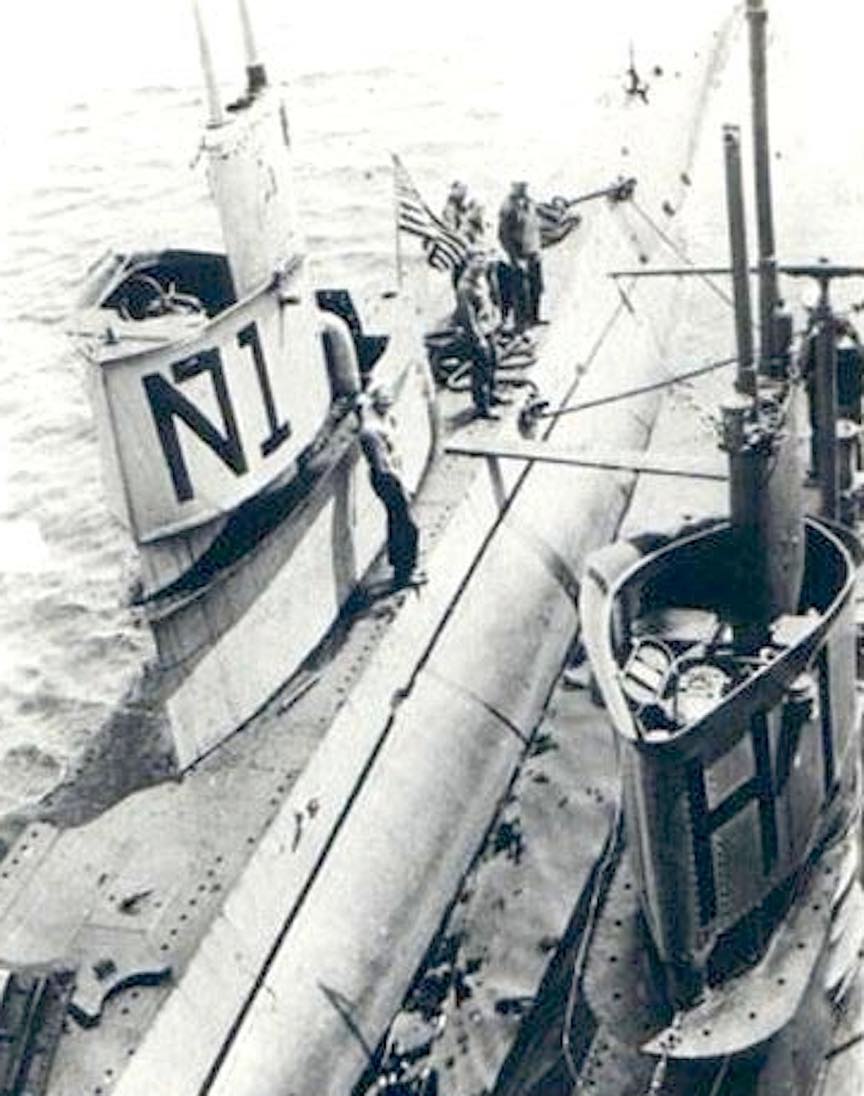 N-7
(SS-59: dp. 340 (surf.), 415 (subm.), 1. 155', b. 14'6" dr. 12'4"; s. 13 k. (surf.), 11 k. (subm.); cpl. 29; a. 4 18'1 tt.; cl. N-4)

N-7 (SS-59) was laid down 20 April 1915 by Lake Torpedo Boat Co. Bridgeport, Conn., Iaunched 19 May 1917; sponsored by ins. Frank Miller; and commissioned 15 June 1918, Lt. Walter S. Kass in command.

After outfitting at New London, the little submarine patrolled along the New England coast, to guard against attacks by German U-boats, until 17 September, when she put into New York for upkeep. Returning to New London 24 Octoher, N-7 remained there until 21 June 1919, when she sailed to Philadelphia for extensive overhaul. She returned to New London 31 March 1920 and remained there until placed in reserve 7 June.

N-7 spent the entire year of 1921, except for a short cruise to Boston, and one to Newport, at New London in reserve. Later that year, her engines were transferred to a more modern L-Class submarine. Towed by Lykens (AT-56), she departed 26 January 1922 for Philadelphia where she decommissioned 7 February. Her hulk was sold to Joseph G. Hitner of Philadelphia for scrap on 5 June.