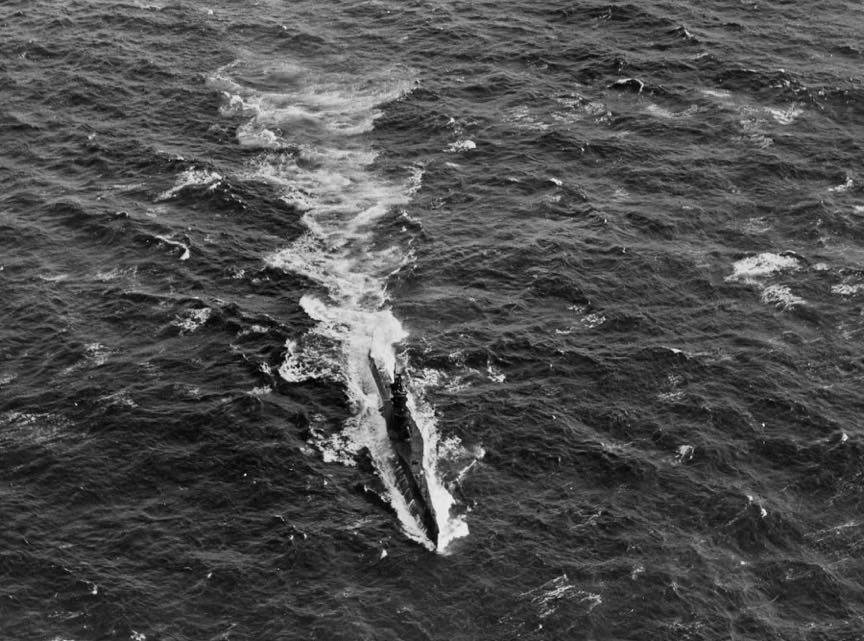 L 6
(SS-45: dp. 466 (surl.), 524 (subm.), 1. 165', b. 14'9":
dr. 13'3"; a 14 k. (surt.), 10.5 k. (subm.); cpl. 28; a.
13", 418"tt.;cl.L-5)
L~6( SS-46) was laid down 27 May 1914 by Craig Shipbuilding Co., Long Beach, Calif.; launched 31 August 1916; sponsored by Mrs. William R. Monroe; and commissioned 7 December 1917, Lt. H. B. Berry in command.
After exercises along the west coast, W departed Pacific waters 20 April 1918, arriving Charleston, S.C., 10 June. Following a brief overhaul, the submarine patrolled off Charleston until she sailed 15 October for the eastern Atlantic. Arriving Ponta Delgada, Azores, in early November, W joined Submarine Division 6 just prior to the signing of the Armistice 11 November.
After making stops in Caribbean and Central American ports, I~6 arrived San Pedro, Calit., 14 February 1919, completing one of the best long-distance seagoing performances of America's youthful submarine force. From 1919 to 1922, she remained on the west coast, experimenting with new torpedoes and undersea detection equipment. W was placed in commission in ordinary 24 March 1922; returned to full commission 1 July; and sailed for the east coast the same month. Upon arrival Hampton Roads, W decommissioned 25 November 1922, and was sold to M. Samuel & Sons 21 December 1925 for scrapping.