F-4 SS-23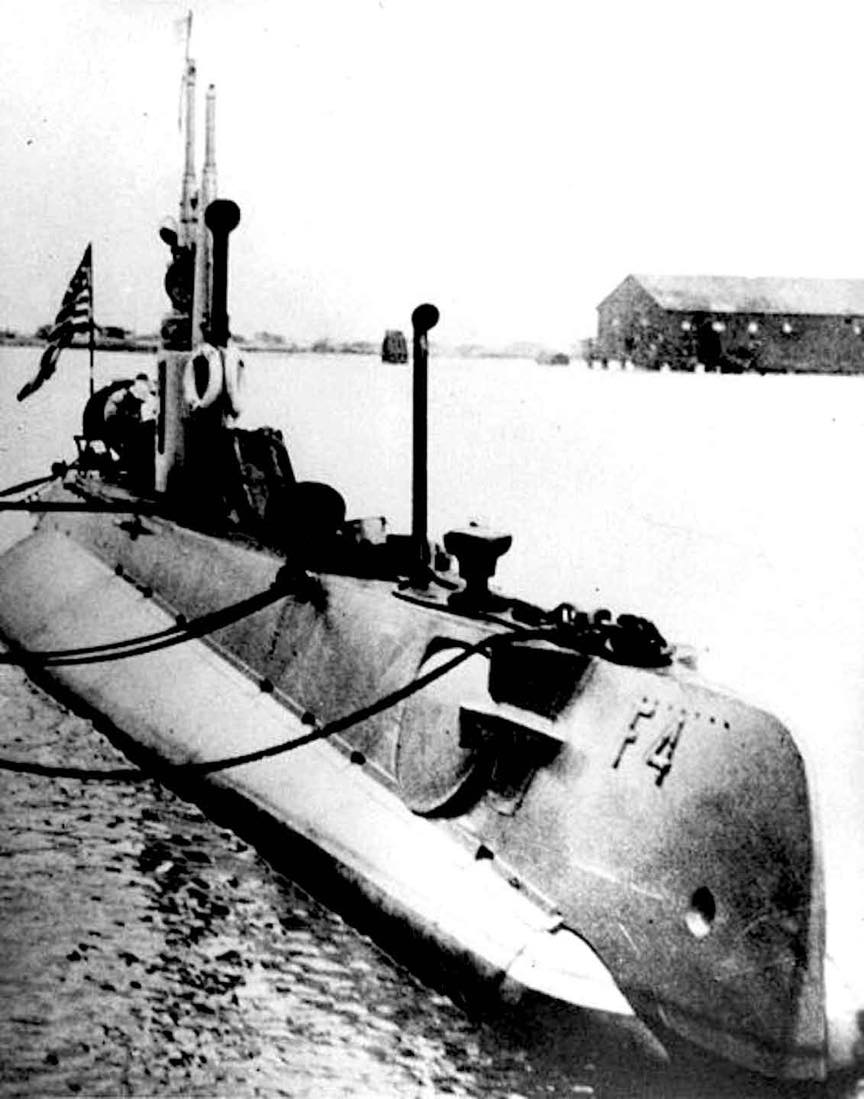 F-4

(SS-23: dp. 330, 1. 142'7", b. 16'6", dr. 12'2"
s. 14 k.; cpl. 22; a. 4 18" tt.; cl. F)

SS-28, originally named Skate, was renamed F-4 on 17 November 1911, and launched 6 January 1912 by the Moran Bros., Co., Seattle, Wash., sponsored by Mrs. M. F. Backus, and commissioned 3 May 1913 Lieutenant (junior grade) K. H. Donavin in command.

Joining the 1st Submarine Group, Pacific Torpedo Flotilla, F-4 participated in the development operations of that group along the west coast, and from August 1914, in Hawaiian waters During submarine maneuvers off Honolulu on 26 March 1916 she sank in 51 fathoms, 1 1/2 miles from the harbor. Despite valorous efforts of naval authorities at Honolulu to locate the missing boat and save her crew, all 21 perished.

A diving and engineering precedent was established with the Navy's raising of the submarine on 29 August 1915. Courage and tenacity marked the efforts of divers who descended to attach cables to tow the boat into shallow water, while ingenuity and engineering skill characterized the direction of Naval Constructor J. A. Furer, Rear Admiral C. B. T. Moore, and Lieutenant C. Smith who accomplished the feat with the aid of specially devised and constructed pontoons.

The investigating board subsequently conjectured that corrosion of the lead lining of the battery tank had permitted seepage of sea water into the battery compartment and thereby caused the commanding officer to lose control on a submerged run.

F-4 was stricken from the Navy Register on 31 August 1915.