Corvina SS-226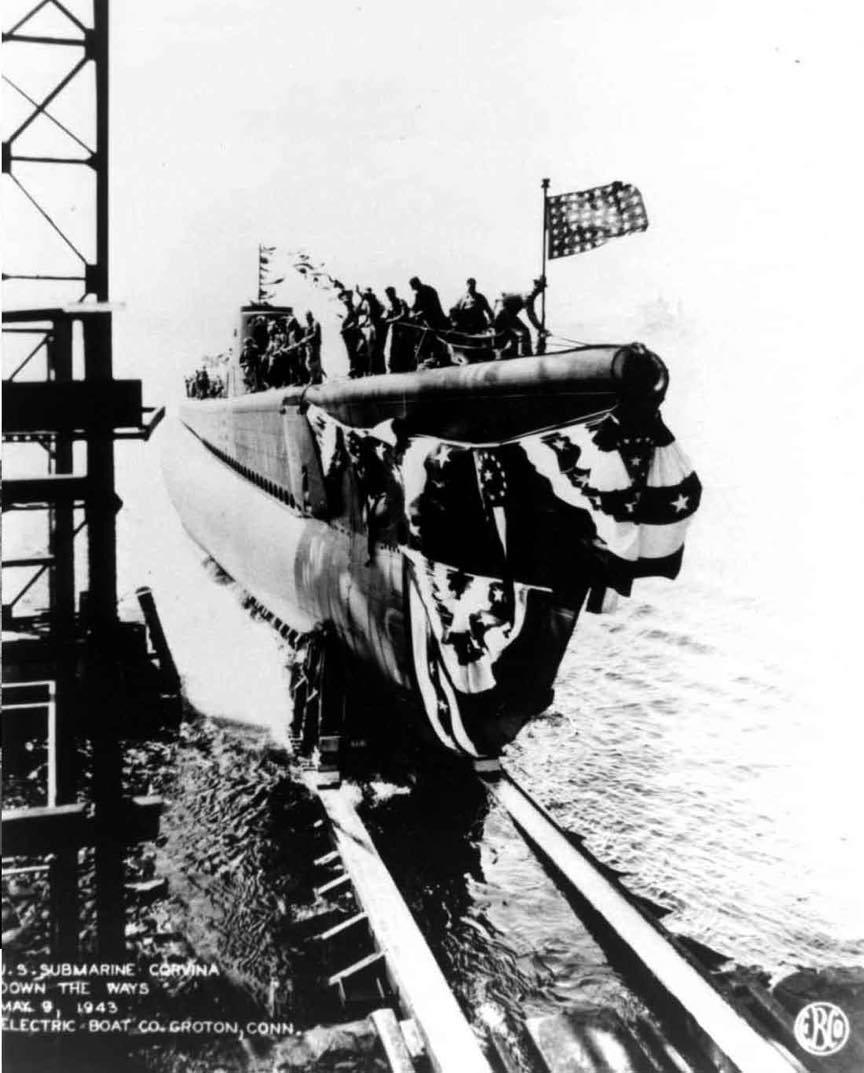 Corvina
Any of various important food fishes related to the weakfish and the croaker of the Atlantic coast.

(SS-226: dp. 1,526; 1. 311'9"; b. 27'3"; dr. 15'3"; s. 20
k.; cpl. 60; a. 1 3", 10 21" tt.; cl. Gato)

Corvina (Ss 226) was launched 9 May 1943 by Electric Boat Co., Groton, Conn., sponsored by Mrs. R. W. Christie; and commissioned 6 August 1943, Commander R. S. Rooney in command.

Clearing New London 18 September 1943, Corvina arrived at Pearl Harbor 14 October. She put out from Pearl Harbor on her maiden war patrol 4 November, topped off her fuel tanks at Johnston Island 6 November, and was never heard from again. Her assignment had been a dangerous one: To patrol as closely as possible to the heavily guarded stronghold of Truk and to intercept any Japanese sortie endangering the forthcoming American invasion of the Gilberts. Japanese records report that I-176 fired three torpedoes at an enemy submarine south of Truk 16 November, claiming two hits which resulted in the explosion of the target. If this was Corvina she was the only American submarine to be sunk by a Japanese submarine in the entire war. Her loss with her crew of 82 was announced 14 March 1944.