Corporal SS-346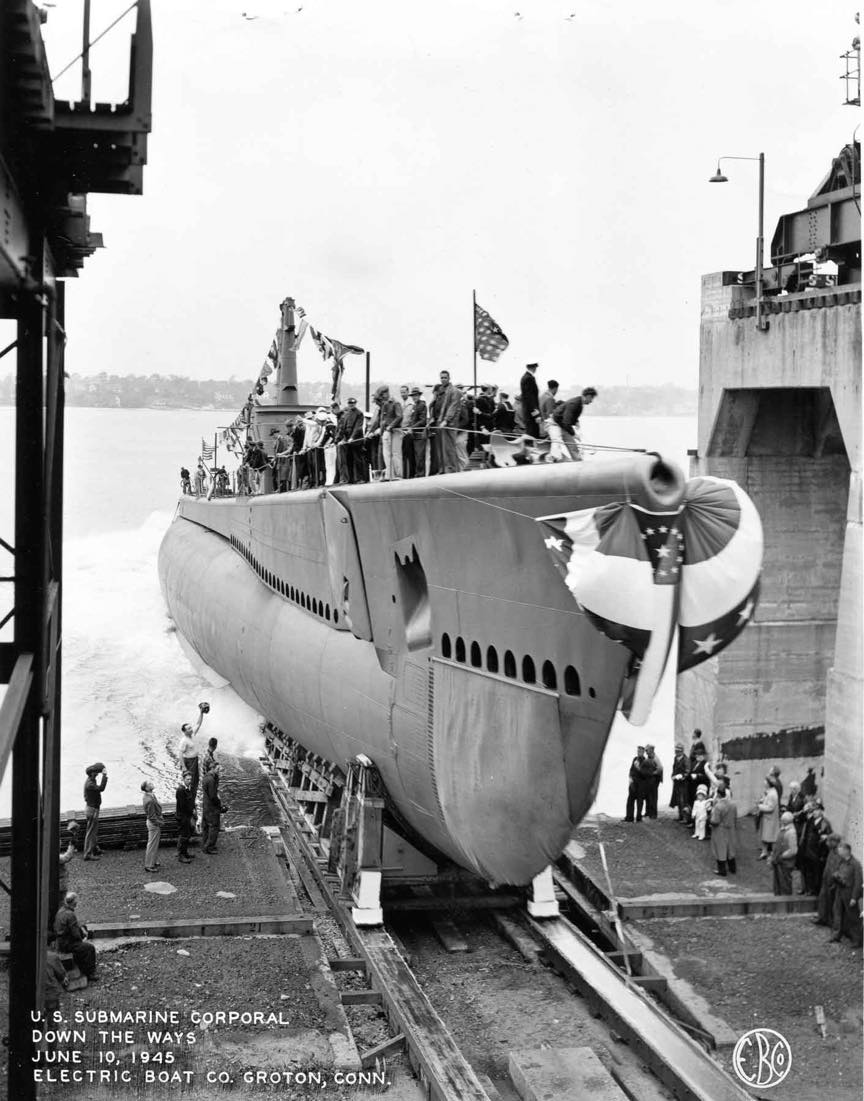 Corporal

An alternate name for the fallfish, found in streams of the eastern United States.

(SS 346: dp. 1,526; 1. 311'9"; b. 27'3"; dr. 15'8"; s. 20
k.; cpl. 66; a. 10 21" tt.; cl. Gato)

Corporal (SS-346) was launched 10 June 1945 by Electric Boat Co., Groton, Conn.; sponsored by Mrs. H. C. Wick; commissioned 9 November 1946, Commander E. E. Shelby in command; and reported to the Atlantic Fleet.

Corporal cleared New London 8 January 1946 for her base at Key West, arriving 26 February. She took part in antisubmarine warfare projects and fleet exercises off Florida and Bermuda and in the Caribbean until returning to Groton, Conn. 26 February 1947. After extensive modernization, she returned to Key West 2 March 1948. She continued to conduct training and join in exercises off Florida and in the Caribbean until her first tour of duty in the Mediterranean with the 6th Fleet from 16 July 1952 to 16 October. Returning to local operations off' Key West, she also participated in large-scale fleet exercises in the Atlantic and Caribbean. She cruised to the British Isles from 11 March to 16 May 1957, and upon her return to Key West, continued training and services to the Fleet Sonar School. Through 1958 and 1959, she operated frequently in ordnance tests, and from August 1959, when Charleston, S.C., became her home port, cruised widely along the east coast. In December 1960 Corporal sailed to visit Germany and then join the 6th Fleet in the Mediterranean.