Clamagore SS-343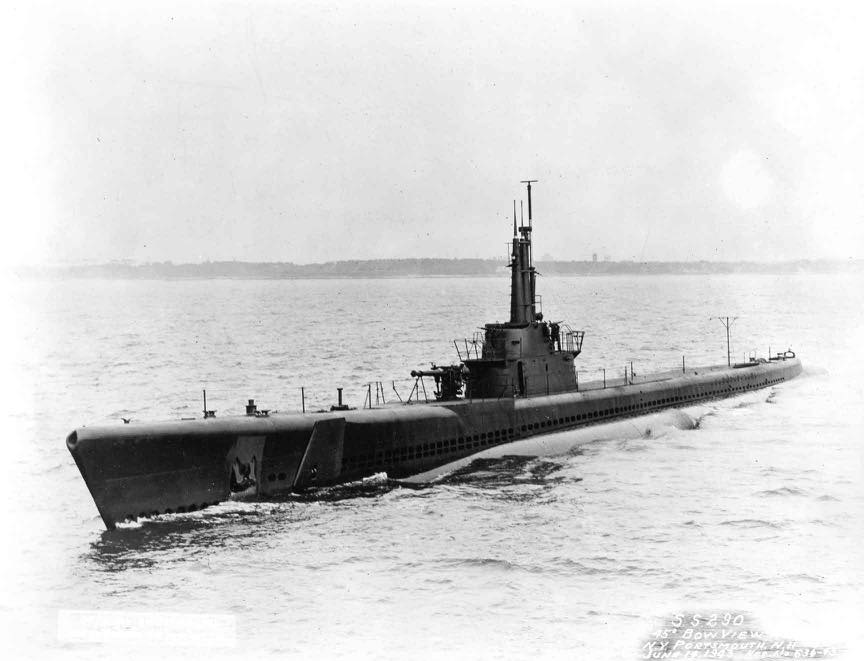 Clamagore

A blue parrot-fish found in the West Indies and Chesapeake Bay.

(SS-343: dp. 1,526, 1. 311'9" b. 27'3"; dr. 15'3", s. 20
k.; cpl. 66; a. 10 21" tt.; cl. Cato)

Clamagore (SS-343) was launched 25 February 1945 by Electric Boat Co., Groton, Conn., sponsored by Miss M. J. Jacobs, and commissioned 28 June 1945, Commander S. C, Loomis, Jr., in command.

Clamagore reported to Key West, her assigned base 5 September 1945. She operated off Key West with various fleet units and with the Fleet Sonar School, voyaging on occasion to Cuba and the Virgin Islands until 5 December 1947, when she entered Philadelphia Naval Shipyard for modernization and installation of snorkel. Clamagore returned to Key West 6 August 1948 and assumed local and Caribbean operations for the next 8 years, except for a tour of duty in the Mediterranean from 3 February to 16 April 1953.

Clamagore called at New London and Newport early in 1957, returning to Key West 13 March. Between 23 September and 7 December she took part in NATO exercises in the North Atlantic, calling at Portsmouth, England, and Argentia, Newfoundland. On 29 June 1959, she arrived at Charleston, her new home port, and after a period of coastwise operations, sailed 5 April 1960 to join the 6th Fleet in the Mediterranean for a tour of duty which continued until July, when the submarine returned to Charleston. For the remainder of 1960 Clamagore operated off the east coast.