Capelin SS-289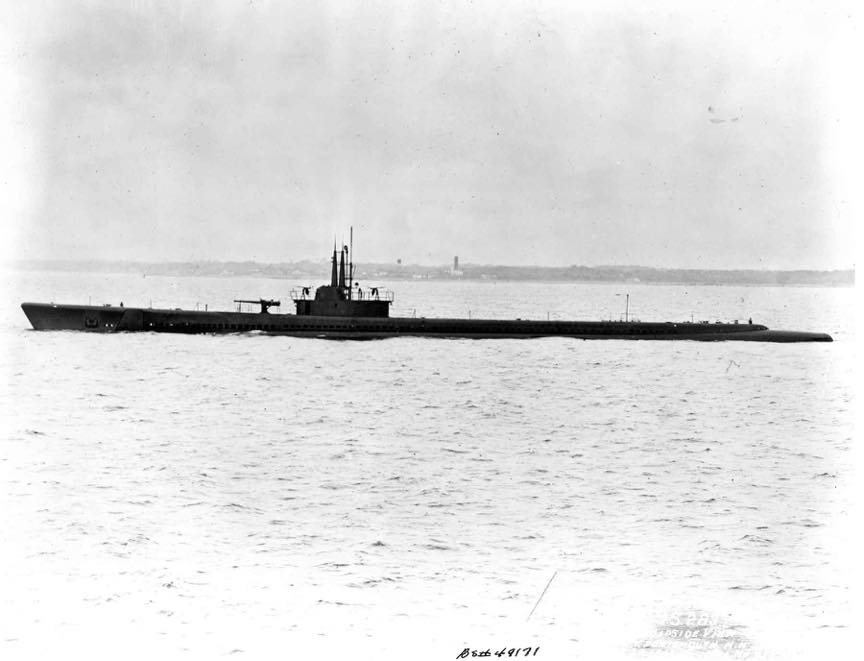 Capelin

A small fish of the smelt family.

(SS 289: dp. 1,526; 1. 311'9"; b. 27'3"; dr. 15'3"; s. 20
k.; cpl. 66; a. 1. 4", 10 21" tt.; cl. Gato)

Capelin (SS-289) was launched 20 January 1943 by Portsmouth Navy Yard; sponsored by Mrs. I. C. Bogart; and commissioned 4 June 1943, Lieutenant Commander E. E. Marshall in command.

Capelin sailed from New London, Conn., 3 September 1943, bound for Brisbane, Australia, and duty with Submarine Force, Southwest Pacific. Her first war patrol, conducted in the Molucca, Flores, and Banda Seas between 30 October and 15 November, found her sinking a 3 127-ton Japanese cargo ship on 11 November off Ambon Island.

Returning to Darwin, Australia, to refit, Capelin put out on her second war patrol 17 November 1943, eager for new successes in the same area as that in which her first patrol took place. Capelin was never heard from again; radio silence was broken in the attempt to reach her on 9 December, but without success. Japanese records studied after the war listed an attack on a supposed United States submarine on 23 November, off Kace Bay, Halmahera, but the evidence of an actual contact was slight, and the action was incomplete. This is, however, the only reported attack in the appropriate area at that time. Gone without a trace, with all her gallant crew, Capelin must remain in the list of ships lost without a known cause.

Capelin received one battle star for World War II service. Her single war patrol was "successful." She is credited with having sunk 3,127 tons of shipping.