C-4 SS-15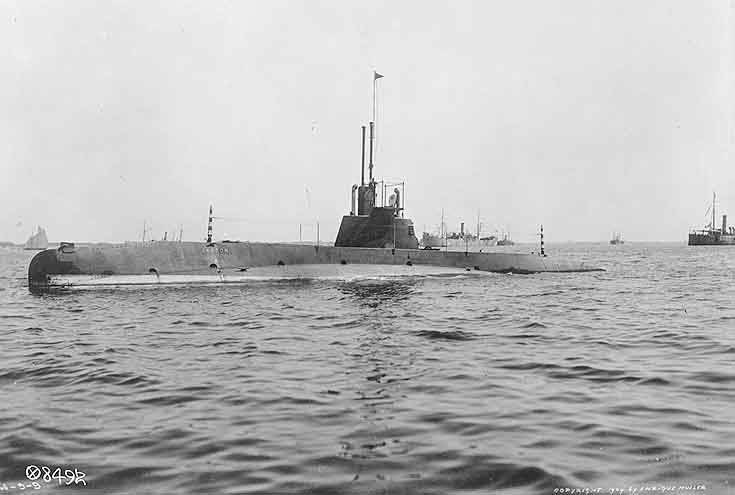 C-4

(SS-15: dp. 238; 1. 1054, b. 1311; dr. 10; s. 10 k.
cpl. 15; a. 2 18A" tt.; cl. C)

C-4 (Submarine No. 15) was launched 17 June 1909 as Bonita by Fore River Shipbuilding Co., Quincy, Mass., under a subcontract from Electric Boat Co.; sponsored by Mrs. J. C. Townsend; and commissioned 23 November 1909, Lieutenant F. V. McNair in command. She was renamed C-4 on 17 November 1911.

Assigned first to the Atlantic Torpedo Fleet, and later to the Atlantic Submarine Flotilla, Bonita plied east coast waters until May 1913, when she cleared Norfolk, VA., for Guantanamo Bay Cuba. Her tactical exercises and development operations continued here and from Cristobal C.Z., where she reported 12 December 1913. During August of 1917, sailing with two other submarines, she explored the suitability of Panamanian ports as advance submarine bases. Laid up at Coco Solo C.Z., from 13 November 1918 C-4 was decommissioned there 15 August 1919, and sold on 13 April 1920.