Treaty of Tordesillas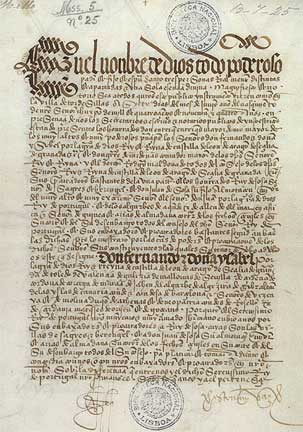 When news of Columbus' discoveries reached Europe, a serious disagreement arose between Spain and Portugal. Portugal did not recognize Spain's claim to the Caribbean islands, asserting that these islands were an extension of the Azores, which were Portuguese territory. The Pope, recognizing the potential for conflict between the two staunchly Catholic nations, stepped in to mediate. After extensive negotiations, Spain and Portugal signed the Treaty of Tordesillas in 1494.
The Treaty of Tordesillas established the Line of Demarcation. This line, positioned roughly 1,100 miles west of the Azores, would determine territorial claims: lands to the west would belong to Spain, while territories to the east would be Portugal's. Notably, around one quarter of South America was east of this line, leading to its becoming the Portuguese colony known today as Brazil.
.
.
---