The Exploration of Samuel de Champlain
Champlain explored North America for France. He claimed what became Canada for France.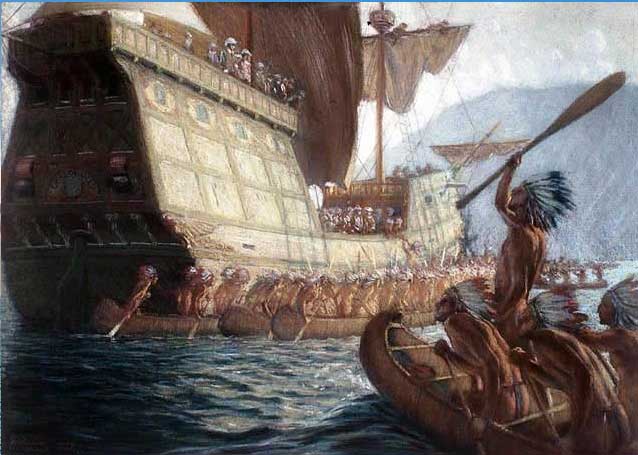 Samuel de Champlain was born into a family with a seafaring background. Often referred to as the "Father of New France," Champlain made his initial voyage to the New World in 1603. During this expedition, he was a crew member on a journey led by François Gravé Du Pont to explore the St. Lawrence River. Though he held no official position on the trip, Champlain conducted surveys of the river. Upon his return to France, he published an account of the journey.
In 1604, Champlain returned to New France alongside Pierre Dugua, Sieur de Mons, who aimed to establish a settlement in Acadia. Champlain was tasked with identifying a suitable location for a permanent settlement. During this time, he explored the coast of what is now New England. Despite exploring various areas, the leaders of the Acadia venture could not reach a consensus on a settlement location.
Eventually, they settled on establishing the new community at Quebec, a location considered ideal for controlling the fur trade with the interior of the continent. Champlain founded the settlement at Quebec and fostered alliances with local Native American tribes, such as the Huron and Montagnais. He even supported the Hurons in their conflict against the Iroquois. Committed to making Quebec a cornerstone of a French empire in North America, Champlain worked diligently to enhance the governance and development of the territory.
Champlain spent the remainder of his life shuttling between France and New France, focusing on administrative improvements for the lands claimed by France. He passed away in Quebec in December 1635, which had grown into a flourishing town by the time of his death.

Account of Exploration
Internet Links on Champlain
Map of Voyages
---