1920 Election Results Harding vs Cox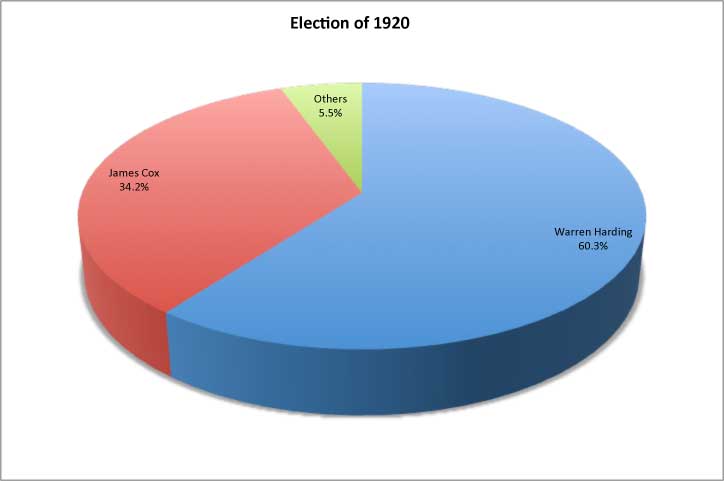 By the end of the Wilson Presidency, the American people were ready for a change. The Republican convention met in Chicago. There were no front-runners going into the convention. The convention was deadlocked between General Leonard Wood and Governor Frank Lowden. Finally, the convention turned to Warren Harding. Harding was an obscure Senator. After the tenth ballot, the party bosses decided Harding was the best candidate.
The Democrats nominated James Cox for the Presidency, and Franklin Roosevelt for the Vice Presidency. The 1920 election campaign was primarily a referendum on the Wilson presidency and the League of Nations. Cox fully supported the League of Nations, while Harding did not make his position clear. Harding supported prohibition, and Cox opposed it. Cox ran a vigorous campaign, while Harding ran mostly a front porch campaign. Cox's efforts and the efforts of his hard campaigning vice presidential candidate had little effect.
The weariness of the nation determined the election in favor of Harding, who obtained an overwhelming victory.