1888 Election Results Cleveland vs Harrison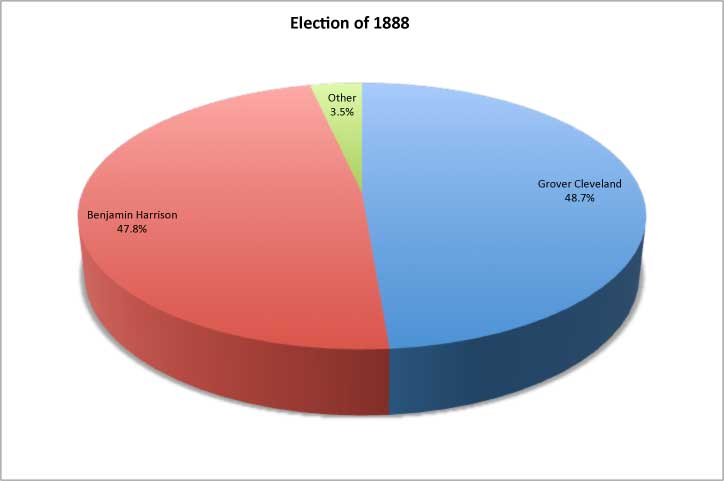 President Cleveland was unanimously renominated for a second term by the delegates of the 1888 Democratic convention. The 1888 Republican convention nominated Benjamin Harrison, on the eighth ballot. The 1888 election campaign was highly restrained. Neither side actively campaigned. The primary focus of the campaign was the issue of tariffs. Benjamin Harrison supported a strong tariff policy. Harrison strongly opposed Cleveland's policy of reducing tariffs. Cleveland fervently favored tariff reduction, having said to his advisors: "What is the point of being elected, or being re-elected, unless you stand for something." As the sitting President, Cleveland did not campaign at all. Benjamin Harrison, on the other hand, carried on an effective front porch campaign. Harrison gave over 80 campaign speeches from the front porch of his home.
The election results were exceptionally close. Cleveland won the popular vote but lost the electoral vote to Harrison. Cleveland lost New York's crucial 34 votes, as a result of efforts from his old adversary, the Tammany machine.