October, 1961
Taylor and Rostow Report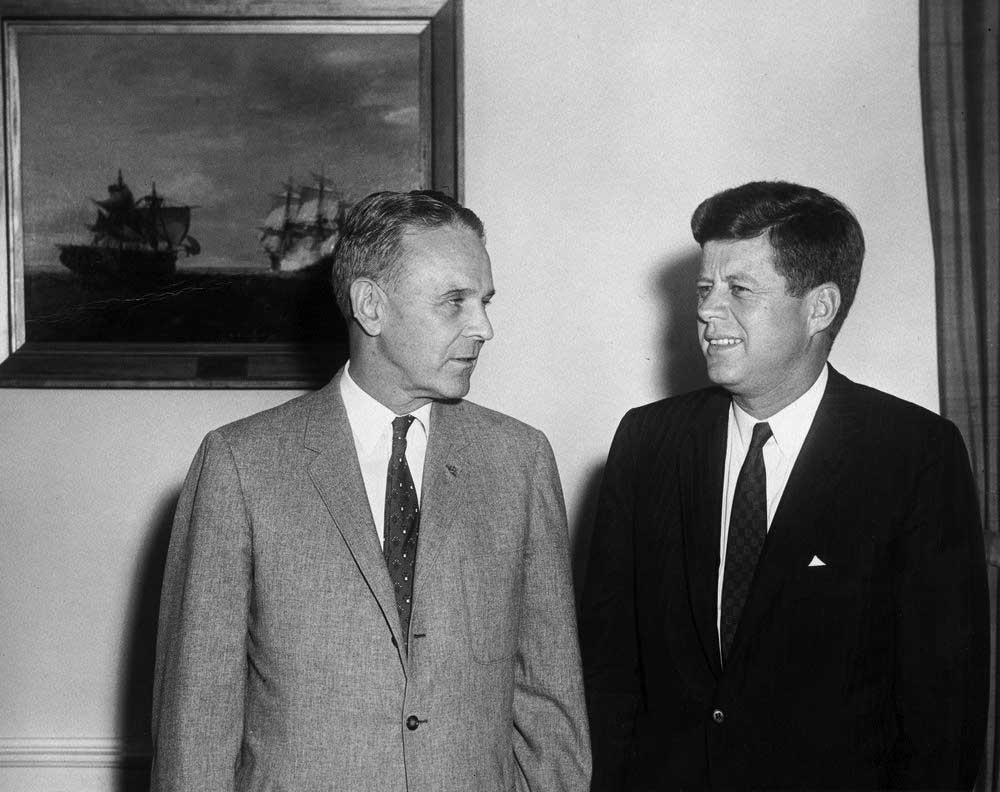 JFK and Maxwlell Taylor
President Kennedy sent a mission to Viet Nam led by Maxwell Taylor and Walt Rostow. They returned and recommended a substantial increase in US Involvment in the war.
---
In September the Viet Cong seized a provincial capital and beheaded its governor. The Vietnamese President Ngo Dinh Diem reversed his earlier position of not wanting US troops and asked for US help. President Kennedy was torn between various proposals. In October he sent General Maxwell Taylor together with Walt Rostow to Vietnam to investigate the situation and return with suggestions.
They spent two week in Vietnam and returned with a series of recommendations that include increasing dramatically the number of advisors as well as deploying helicopter squadrons manned by US pilots to give the Vietnamese mobility. Taylor made his own direct recommendation and that was to send 9,000 combat troops to Vietnam. The Pentagon supported by Secretary McNamara stated that 9,000 men was not enough and suggested sending 200,000 troops. Kennedy would had no intention of sending that many troops and convinced Taylor to sign on the plan to increase the number of advisors. He agreed and the number of adivors was increased and plan were set in motion to send helicopters.