May 8, 1963
Government Troops Fire on Buddhists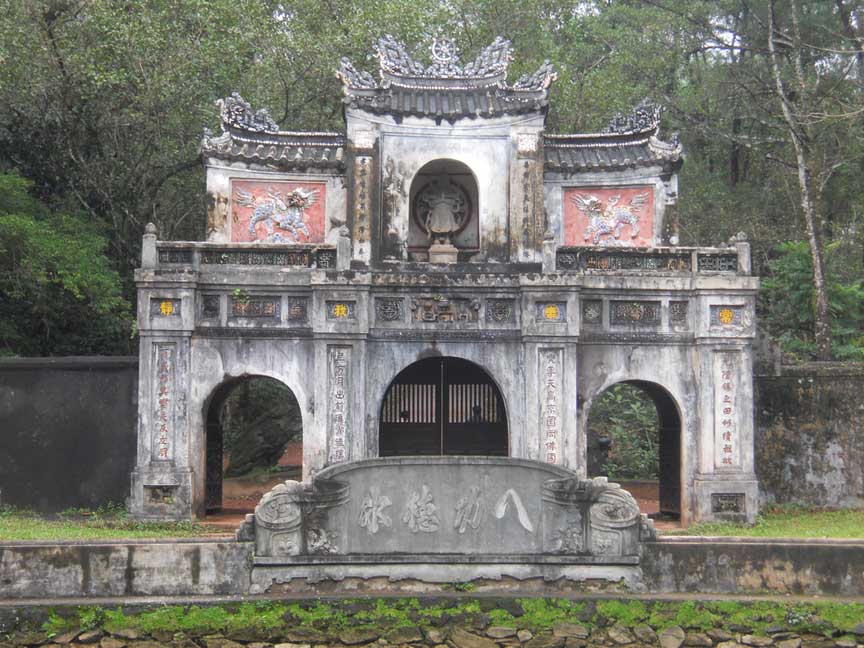 Buddhist Temple in Hue
South Vietnamese troops, enforcing a ban on the Buddhist multi-colored flag, fire upon 20,000 Buddhists at Hue. The attack begins a series of intensifying protests by Buddhists against the government..
---
The South Vietnamese government was dominated by Catholics. The Buddhist were not supporters of Vietcong but were not happy with the Catholic domination of the country. On may 8, 1963 Buddhists gathered in Hue to celebrate the 2527th birthday of the Buddha. The governor of Hue was a Catholic and he objected to the flying of the Buddhist flag, this was despite the fact that he encouraged the flying the Catholic earlier. There was a law on that forbid the flying of the flag and he decided to enforce the law.
A few thousand buddhist gathered in front of the radio station to hear the address of a Buddhist leader. The manager of the radio station cancelled the broadcast. Major XI the local governor sent five armored cars to the scene. The commander on the scene demanded that the people disperse, he then told his men to open fire. The people stampeded, and one woman and eight children were killed. The Buddhist demanded an investigation. The government claimed it was the Vietcong who were responsible, despite all the fact that it was not. The attack began widespread Buddhist opposition to the Diem regime.