First World Trade Center Bombing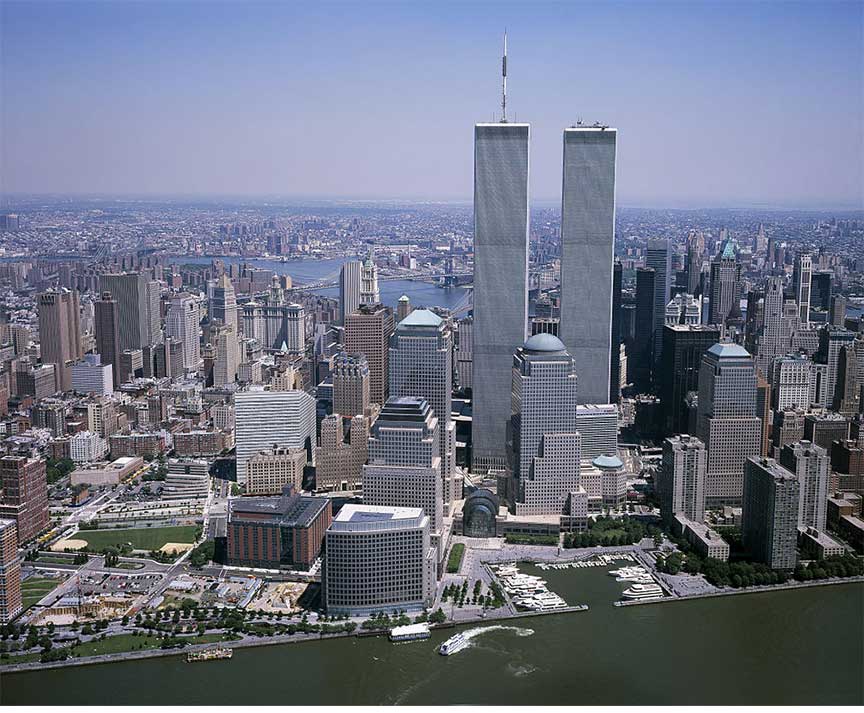 On February 26, 1993, an explosion took place under the North Tower of the World Trade Center. Initially, it was thought that the explosion was due to natural circumstances however it was a truck in the parking lot below that exploded 6 people were killed in over 1000 or injured due to the blast.
---
On February 26, 1993, terrorists placed a bomb in a truck under the World Trade Center in Manhattan. It was there hope that the blast would cause the North Tower to crash into the South Tower. The mastermind of the attack was a member of Al Qaida Ramzi Yousef. Yousef's uncle Khalid Shaikh Mohammed who later masterminded the 9/11 attacks gave Yousef advice.
On the morning of February 26th Yousef and a friend, Eyad Isoil drove a Ryder van into the parking lot beneath the World Trade Center. The van was filled with 1,500 lbs of urea nitrate hydrogen gas. You're safe to let a 20-foot fuse and ran from the parking lot. 12 minutes later at 12:17 PM, the bomb exploded. The bomb opened a 100-foot crater through 4 levels of the parking garage it filled the tower above with smoke. And killed 6 people. Over 1000 people were injured as they evacuated the twin towers power was cut off 2 large parts of lower Manhattan. Investigators had first believed it was a large transformer that had blown up but quickly it came to the understanding that it had been a bomb the retrieval of the VIN of the van provided the crucial clue that allowed the FBI to track down the perpetrators of the bombing.
In March 1994, Salameh, Nidal Ayyad, Mahmud Abouhalima and Ahmad Ajaj were each convicted in the World Trade Center bombing. In May 1994, they were sentenced to life imprisonment.[
The Bombing Victims:
John DiGiovanni, age 45,.

Robert "Bob" Kirkpatrick, age 61,

Stephen Knapp, age 47,.

Bill Macko, age 57,

Wilfredo Mercado, age 37,

Monica Rodriguez Smith age 35