Utah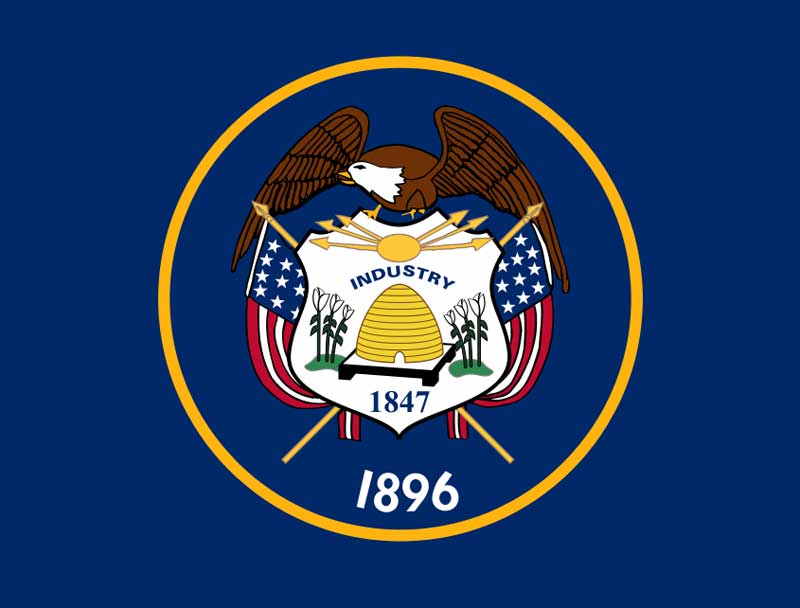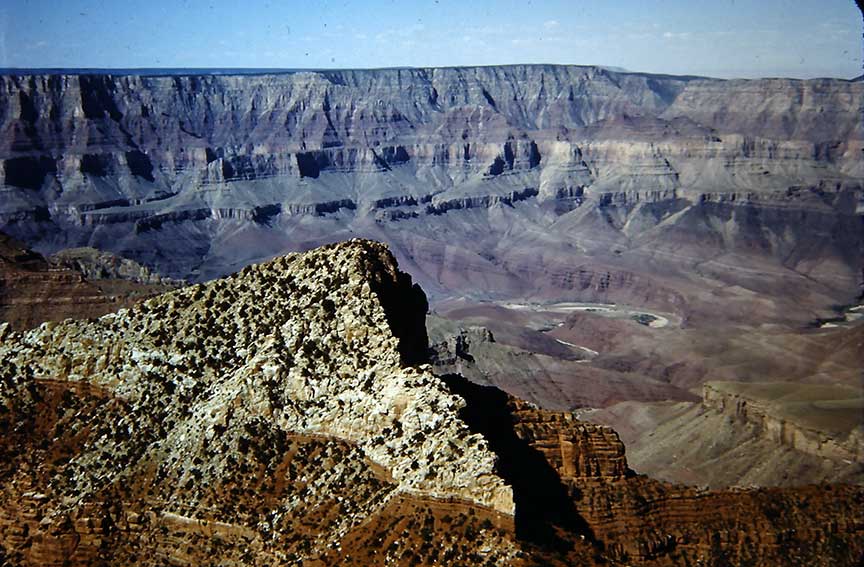 Photo by Daniel Schulman
Postal Abbreviation: UT
Natives: Utah

Population 2020 3,271,616

Legal Driving Age: 16
Age of Majority: 18
Median Age: 29.2
State Song: "Utah We Love Thee"
By: Evan Stephans
Median Household Income:$56,370

Capital..... Salt Lake City
Entered Union..... Jan. 4, 1896 (45th)
Present Constitution Adopted: 1896
Nickname: Beehive State
Mormon State

Motto:
"Industry"
Origin of Name:
From the Ute Indian tribe, for "people
of the mountaintops" or "one who is higher up".
Utah Economy
AGRICULTURE: cattle, eggs, fruit, hay,
milk, sheep, turkeys, wheat, wool.
MINING: coal, copper, gold, iron ore,
lead, natural gas, petroleum, sand,
uranium.
MANUFACTURING: electronics, food
processing, machinery, metals,
petroleum, printing, transportation
equipment.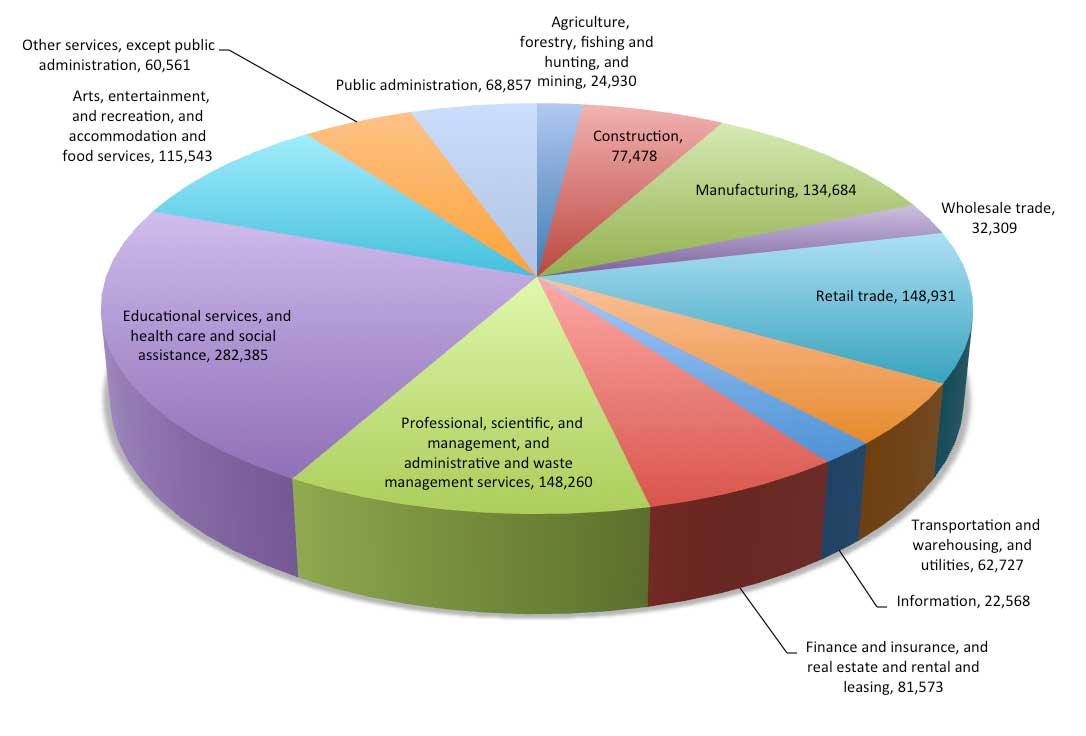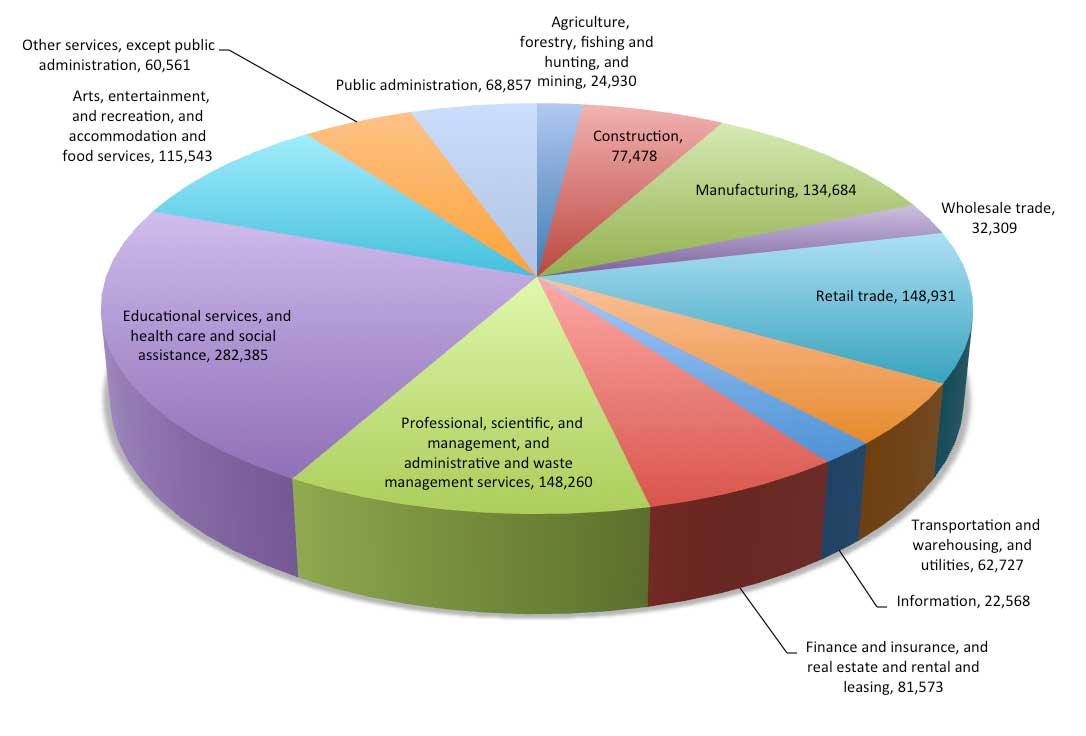 ---
Utah Geography
Total Area: 84,904 sq. miles
Land area: 82,168 sq. miles
Water Area: 2,736 sq. miles
Geographic Center: Sanpete
3 mi. N of Manti
Highest Point: Kings Peak
(13,528 ft.)
Lowest Point: Beaverdam Wash
(2,000 ft.)
Highest Recorded Temp.: 117˚ F (7/5/1985)
Lowest Recorded Temp.: –69˚ F (2/1/1985)
The state of Utah is divided nearly in half by the Wasatch Range, part of the Rockies. On the west of the range is the Great Basin, which has a uniform height of 5,000 feet. The western part of the state is extremely dry. The Great Salt Lake is located in the state an is 80 miles long and 15 to 20 miles wide.
Cities
Salt Lake City,200,591
West Valley City, 136,401
Provo, 116,701
West Jordan, 103,712
Orem, 97,521a
Sandy, 87,461
Ogden, 82,825
St. George, 72,897
Layton, 67,311
Taylorsville, 58,652
Utah History
1824 Jim Brider discovered the Great Salt Lake.
1843-45 John Fremont leads two expedition through Utah.
1847 The first band of Mormons led by Brigham Young arrive in Salt Lake
Valley and establish a settlement.
1850 Congress established Utah territory.
1857 2,500 enter Utah territory with the newly appointed federal governor.
The mormons vow to resist. But ultimately accede to federal control.
1869 The transcontinental railroad is completed when the golden spike it driven
in at Ogden Utah.
1896 Utah bid for statehood is accepted. It as admitted to the Union as the 45th
state.
1919 Zion National Park was established.
1928 Bryce Nation Park was established
Famous People

Butch Cassidy
Jon Huntsman
J. Willard Marriott
Donny Osmond, Marie Osmond
Brent Scowcroft
Brigham Young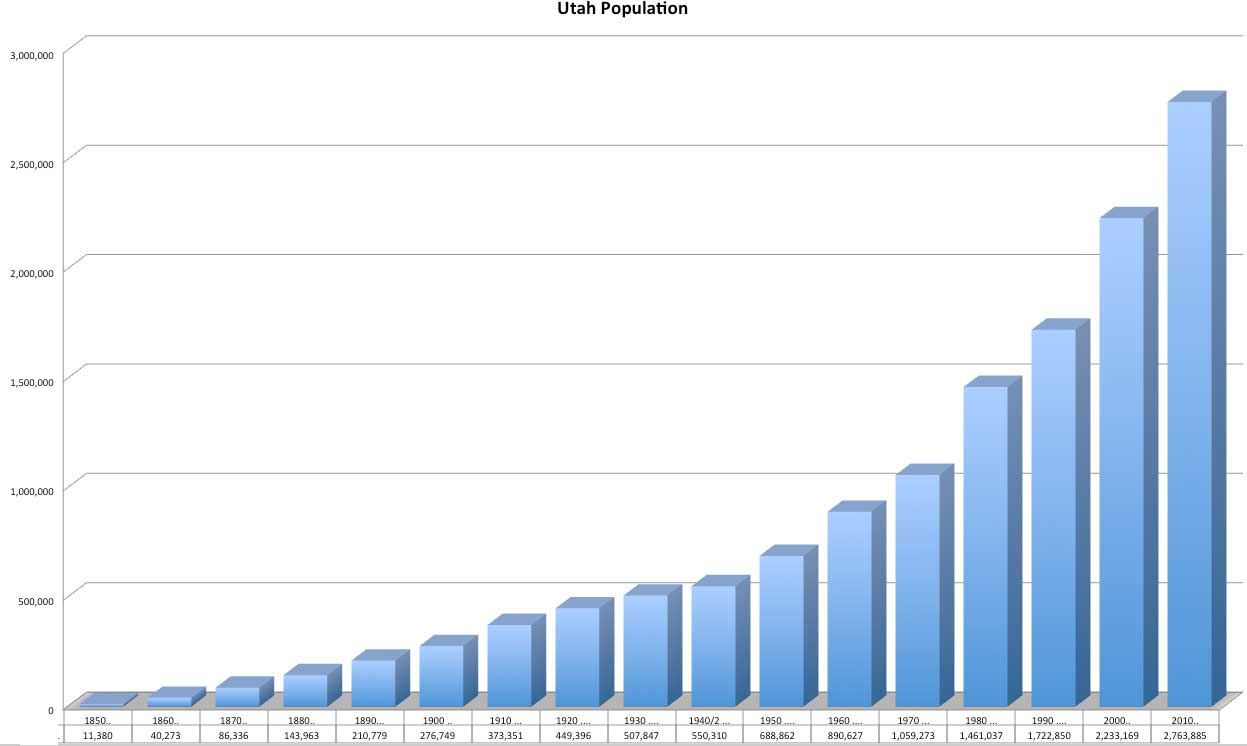 Utah National Sites
1) Arches National Park
Located in Southeastern Utah. It is known for its natural arches. The park covers 73,000 acres of land.
2) Bryce Canyon National Park
This 35,835 acre park covers is actually a series of canyons. It is best known for the sculptured rock of every design imaginable created by nature.
3) Capital Reef National Park
Capital reef National Park is a rugged wilderness. It is named Capitol Reef for one of its high points that resembles the dome of the capital.
4) Golden Spike National Historic Side
This site commemorates the golden spike that was driven in on May 10, 1869 that united the transcontinental railroad. The site includes full scale working replicas of the two engines that met on that day.
5) Natural Bridges National Monument
The three largest natural bridges in the world are located in this national monument located Near Lake Powell.
6) Timpanogos Cave National Monument
This site is a combination of three caves connected by man made tunnels. It is known for its display of helictities.
7) Zion National Park
This park established in 1919 cover 146,598 acres. Its central feature is Zion canyon as well as the "hanging gardens" and the large sandstone monuments located in the canyon.
8) Canyonlands National Park
Created where the Green River and Colorado Rivers meet the Cataract Canyon is the center point of this park.