Stanford University, An American Icon

Stanford University is a world-renowned institution of higher learning that stubbornly defies its east coast Ivy League rivals to be ranked the number two university in both the United States and the world according to several ranking sites who have compiled their data for 2022.  Since rankings are often based on different sets of criteria, Stanford maintains an envious position of being ranked in the top sixth of all the major polls.  Stanford may not be as old as its ivy-covered east coast competition, but it does have a unique past and a bright future that will ensure it maintains its status as one of the most respected institutions of higher learning on the planet.
History
Stanford's history is relatively new compared to most of its revered competition.  It was founded in 1885 by Leland Stanford, a former governor of California who made his fortune in the railroads, in honor of his son, Leland Jr., who died prematurely the year before.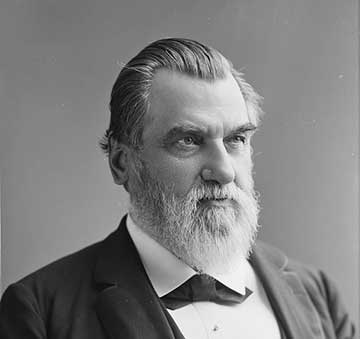 Leland Stanford Junior University was set up to follow the principles of the new modern research university that gained popularity in the United States after the Civil War. The idea was that faculty had to engage in research and discovery as well as actively lecture to students.  Stanford University survived the great San Francisco earthquake of 1906 with the loss of several buildings.  Due to Leland Stanford's forethought of buying and donating to the university thousands of acres of surrounding land, Stanford was easily able to rebuild stronger and better.  One of Stanford's first great benefactors was Herbert Hoover, an alumnus of its premier class, and who today has the Hoover Institution, a public policy research think tank, named for him.
Illustrious Students
Stanford University can boast of many notable students who came after Hoover's famed inaugural class.  John F. Kennedy  attended Stanford for its business program, but heroically, dropped out to join the Navy during World War II.  Another part time student was the author John Steinbeck who ultimately left the university without his degree so he could focus exclusively on his writing.  Stanford University was one of the first schools of higher education to be coed from its start which was truly unique for the time.  Though some women did receive a higher education in the late 19th and early 20th centuries, it took place most often at women's colleges. Stanford truly held to the principle of equal opportunities for all.  Stanford has had many exceptional female graduates including Sandra Day O'Connor, the first woman named to the United States Supreme Court, and Sally Ride, the first American woman to be launched into space, making it cool for girls to pursue their scientific dreams.  William Hewlett and David Packer, co-founders of Hewlett-Packard, earned their engineering degrees from Stanford and helped to cement the school's reputation as a progressive university for innovation.
Champion of Innovation
Stanford University has long been recognised as being on the cutting edge in the fields of engineering, math, computer science and medicine, and has earned its world class reputation as a result.  Stanford has always had a keen understanding of the future of technology throughout the decades, and has supported its students and faculty by investing in research, laboratories, and institutions to further their progress.  This foresight has paid off as Stanford has spent billions supporting science, technology, and public policy with great success. 
Stanford has become an innovator in the field of mathematics. Its Institute for Computational and Mathematical Engineering is world renown for teaching complex problem solving that anticipates what's to come instead of relying on what has been. Stanford math reaches beyond the confines of the physical university through its outreach programs that have enriched math teachers at all levels of instruction worldwide, and provided rigorous math instruction to high school students to prepare them for higher education.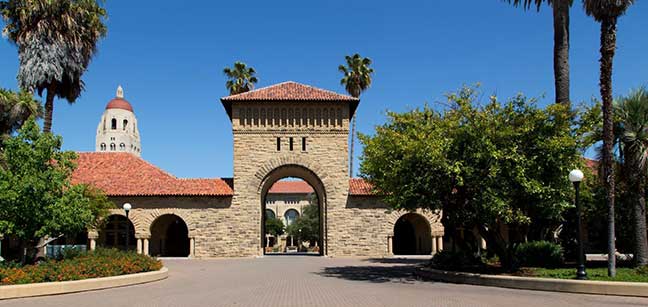 Stanford University has been a proponent of digital instruction for years, recognizing that people all over the world want to learn and can learn on an online platform. They have used this platform to bring computer studies to populations traditionally underserved by public education.  Beyond computer courses, Stanford offers multiple courses that are diverse and varied from Linear Algebra, to Calculus Stanford Math 21, Artificial Intelligence, Audio Signal Processing for Music, and even Child Nutrition and Cooking.  As an inclusive school, Stanford has also made many of their online courses available in other languages including Spanish. Stanford has shown to the world that a school without walls can be limitless and filled with incredible potential.
The Future
Stanford has been able to remain competitive with the finest universities in the world due to its foresight and vision.  Throughout its relatively short history, Stanford has remained focused on what can be instead of what has been. This vision is about helping humans to reach their greatest potential and to push forward beyond that.  Stanford recognises world problems and reaches out to others to work collaboratively to help solve them.  Stanford prides itself on being inclusive to all who ask questions, seek answers and have an intense desire to make the world a better place for generations to come.