Indiana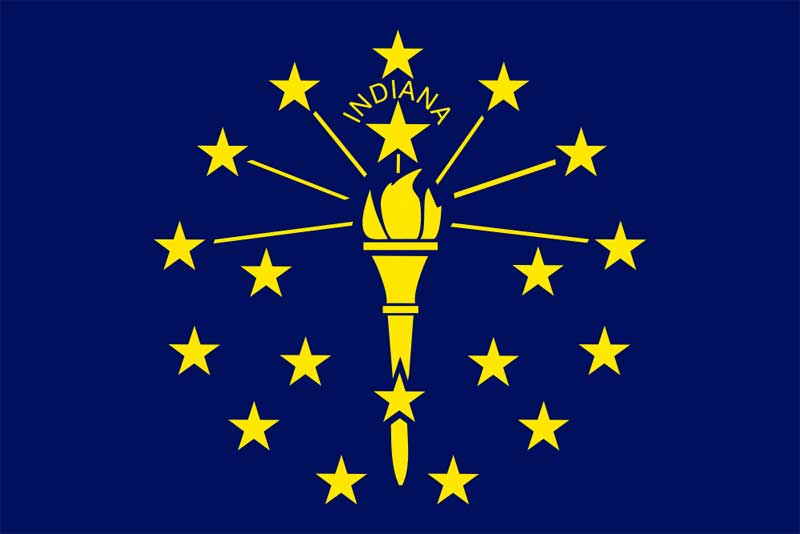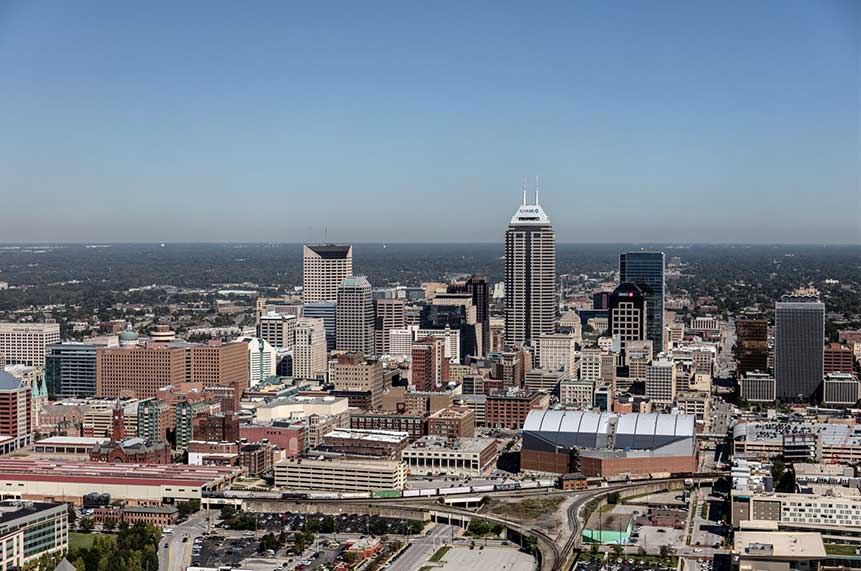 Basic Information
Postal Abbreviation: IN
Natives: Hoosier

Population 2020: 6,785,528
Legal Driving Age: 18
(16 w/ Driver's Ed.)
Age of Majority: 18
Median Age: 37
State Song: "On the Banks of the
Wabash, Far Away"
Lyrics: & Music: Paul Dresser
Median Household Income:$52,182

Capital..... Indianapolis
Entered Union..... Dec. 11, 1816 (19th)
Present Constitution Adopted: 1851
Nickname: Hoosier State

Motto:
"The Crossroads of America"
Origin of Name:
Means "Land of Indians".
Indiana Economy
AGRICULTURE: corn, hay, soybeans,
tobacco, wheat.
MINING: clay, coal, gypsum stone,
petroleum, sand and gravel.
MANUFACTURING: chemicals,
electronic, food processing,
machinery, metals, rubber, steel.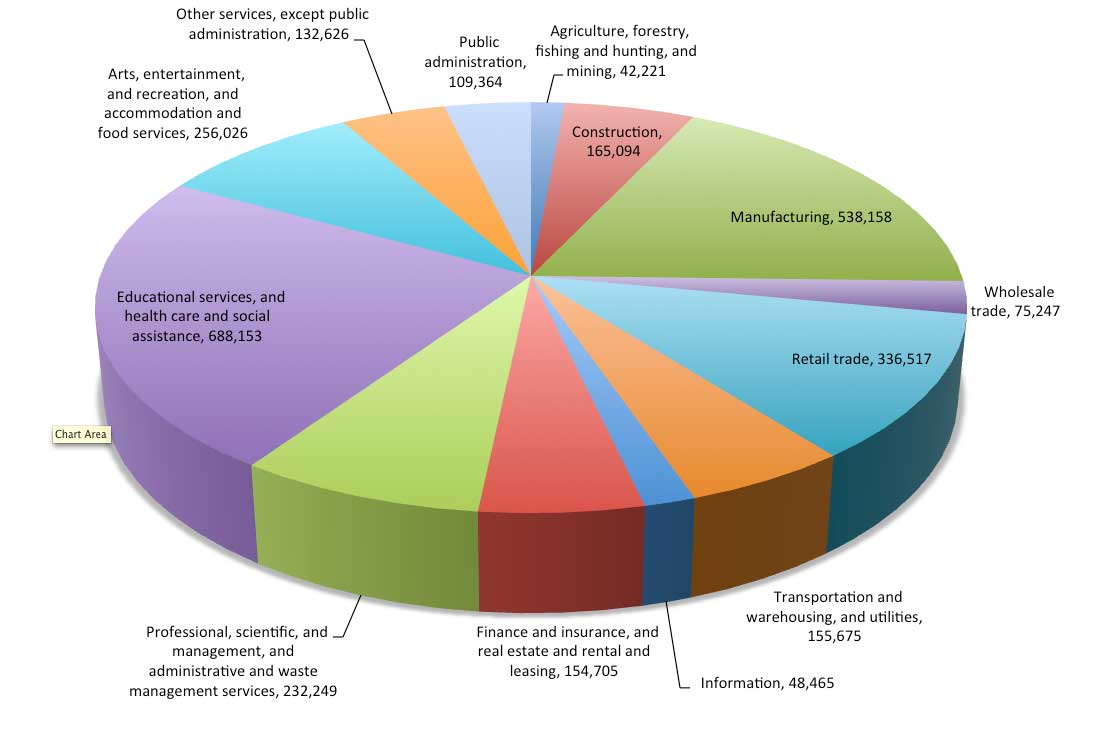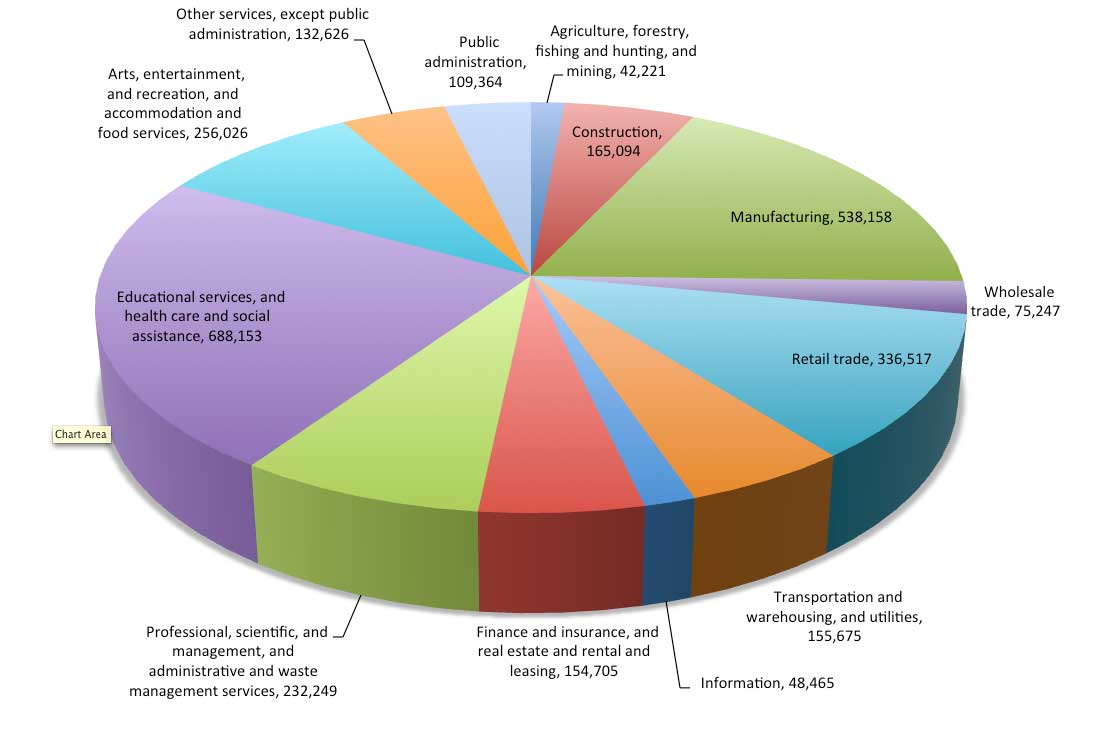 ---
Indiana Geography
Total Area: 36,420 sq. miles
Land area: 35,870 sq. miles
Water Area: 550 sq. miles
Geographic Center: Boone
14 mi. NNW of Indianapolis
Highest Point: Franklin Township
(1,257 ft.)
Lowest Point: Ohio River
(320 ft.)
Highest Recorded Temp.: 116˚ F (7/14/1936)
Lowest Recorded Temp.: –35˚ F (2/2/1951)
The state of Indiana is generally level, ranging from 300 to 1,250 feet in altitude. The hills of the Ohio and Wabash River Valley enclose richly wooded bottom lands. The rivers in the state are mostly parts of the Ohio River.
Cities
Indianapolis, 867,125
Fort Wayne, 267,633
Evansville, 117,923
South Bend, 101,860
Hammond, 75,795
Bloomington,84,981
Gary, 75,282
Carmel, 93,510
Fishers,93,362
Muncie, 68529
Indiana History
1720 A fort was built at Ouiatenon near the present Lafayette.
1722 Fort Miami was built at the sight of the current Fort Wayne.
1778 American troops capture Vincennes from the British.
1791 The Miami Indians defeat federal troops and local militia.
1794 The Miami's are defeated at the Battle of Fallen Timbers and the area is
opened up for white settlements.
1800 Indiana territory was created.
1811 The Battle of Tippecanoe is foughtand American General Harrison
victorious.
1816 Indiana became the 19th state.
1863 Confederate cavalrymen led by General Morgan raid Southern Indiana.
1901 Eugene Debs found the Socialist party in Indianapolis.
1911 First Indianapolis 500 race is run.
1934 John Dillinger is killed ending his string of bank robberies.
Famous People


Eugene Debs
Benjamin Harrison
Jimmy Hoffa
Michael Jackson
Paul Samuelson
Wendell I Wilkie
Wilbur Wright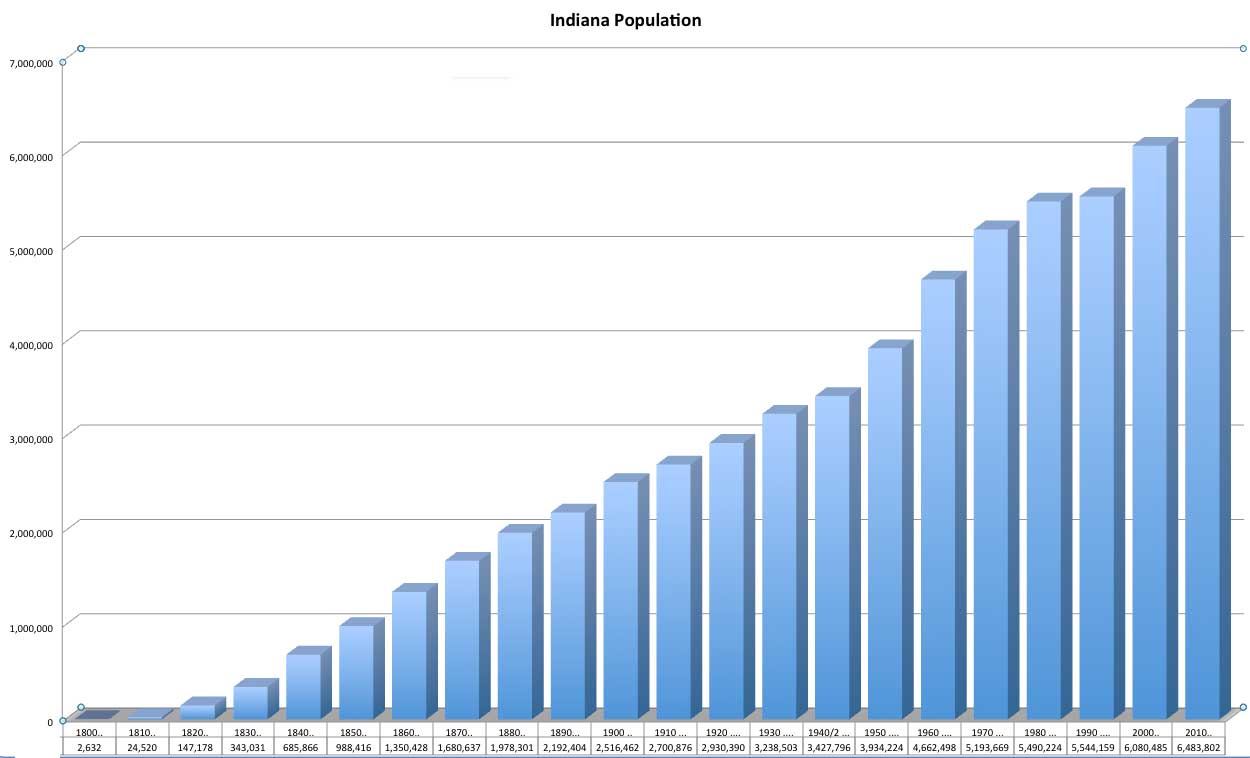 Indiana National Sites
1) George Rogers Clark National Historical Park
The Park located in Vincennes, Indiana. It commemorates George Rogers Clark whose efforts helped secure the Northwest for the United States. The park is on the site of Fort Sackville.
2) Lincoln Boyhood National Memorial
This memorial tells the story of Lincoln's life growing up in Indian between the age of seven and 21.