Arizona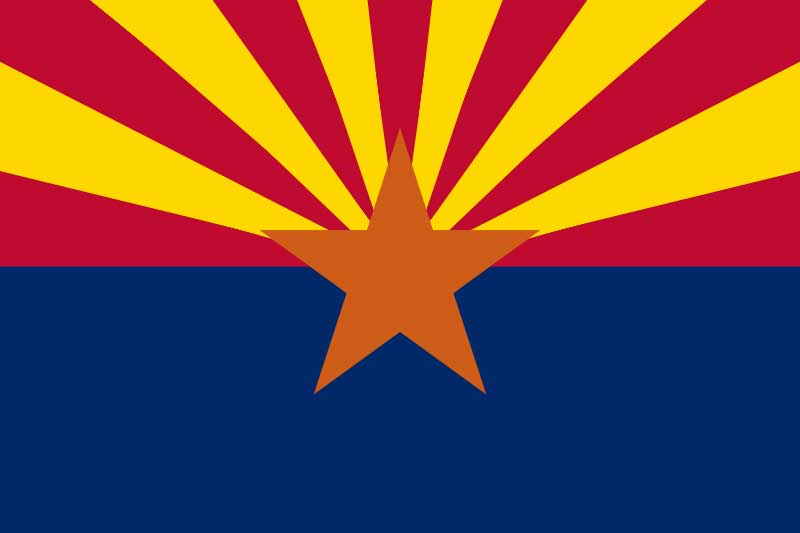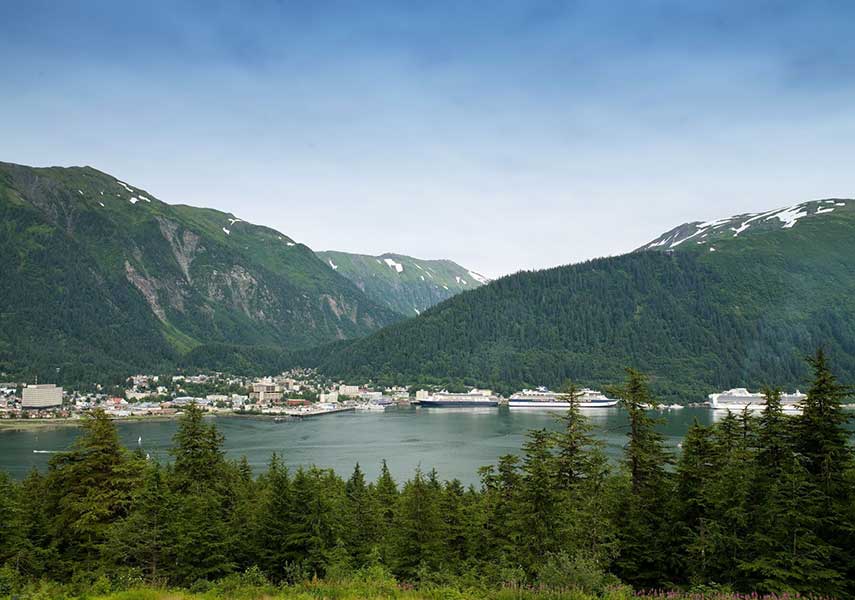 Basic Information
Postal Abbreviation: AZ
Natives: Arizonan

Population 2020: 7,151,502
Legal Driving Age: 16
Age of Majority: 18
Median Age: 37.7
State Song: "Arizona March Song"
Lyrics: Margaret Rowe Clifford
Music: Maurice Blumenthal
Median Household Income:$53,510

Capital..... Phoenix
Entered Union..... Feb. 14, 1912 (48th)
Present Constitution Adopted: 1911
Nickname: Grand Canyon State
Copper State
Apache State
Motto:
"Ditat Deus" (God enriches)
Origin of Name:
From the Indian word "Arizonac", meaning "little (young) spring.
Arizona Economy
AGRICULTURE: Cattle, cotton, fruit,
hay, milk, sheep, vegetables, wheat

MINING: coal, copper, gemstones,
gold sand, silver.

MANUFACTURING: chemicals,
electronics, food processing,
lumber and wood products,
machinery, metals, scientific
instruments.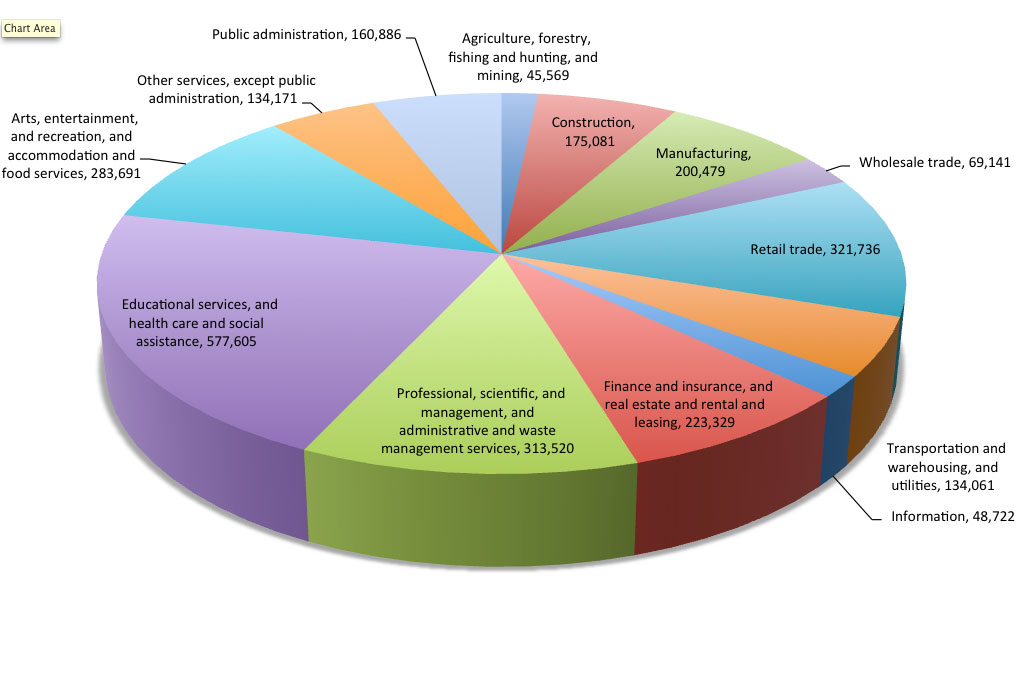 ---
Arizona Geography
Total Area: 114,006 sq. miles
Land area: 113,642 sq. miles
Water Area: 364 sq. miles
Geographic Center: Yavapai County
55 mi. ESE of Prescott
Highest Point: Humphrey's Peak (12,633 ft.)
Lowest Point: Colorado River
Yuma City (70 ft.)
Highest Recorded Temp.: 127˚ F (7/7/1905)
Lowest Recorded Temp.: -40˚ F (1/7/1971)
Arizona is divided into two parts– largely desert in the south and an elevated plateau in the north. The plateau in the north is covered by mountains and forest, while the south is dry much of the year.
Cities
Phoenix, 1,660,272
Tucson, 545,975;
Mesa, 508,958;
Chandler, 257,165;
Glendale, 250,702;
Scottsdale, 255,310;
Gilbert, 248,279;
Tempe,192,364;
Peoria, 172,259;
Yuma, 97,908
Arizona History
1540 Coronado entered Arizona from Mexico in in search of the legendary
Seven Cities of Cibola. He discovers the Grand Canyon.
1629 Franciscan friars established the first missions among the Hopi Indians.
1752 After a revolt by local indians a military garrison was established at Tubac.
1776 Tubic military garrison was moved to Tucson.
1821 With Mexican Independence Arizona becomes a Mexican province.
1848 Under the Treaty of Guadalupe Hidalgo Arizona become American
territory.
1853 The United States purchased Southern Arizona under the terms of the
Gadsen Purchase.
1863 Arizona was detached from New Mexico and made a territory.
1868 Navajos indian reservations are established in Northern Arizona.
1877 Silver was found at Tombstone.
1881 Wyatt Earp his two brothers and Doc Holliday are killed at a gunfight at
the OK corral.
1889 The territory capital was moved to Phoenix.
1912 Arizona was admitted to the Union as the 48th state.
1919 Grand Canyon National Park was established.
1936 The Hoover Dam was completed.
1964 Governor Barry Goldwater became the Republican candidate for the
presidency.
Famous People
Bruce Babbitt
Wyatt Earp
Barry Goldwater
Geronimo
Sandra Day O'conner
William Rehnquist
Linda Ronstadt
Morris Udall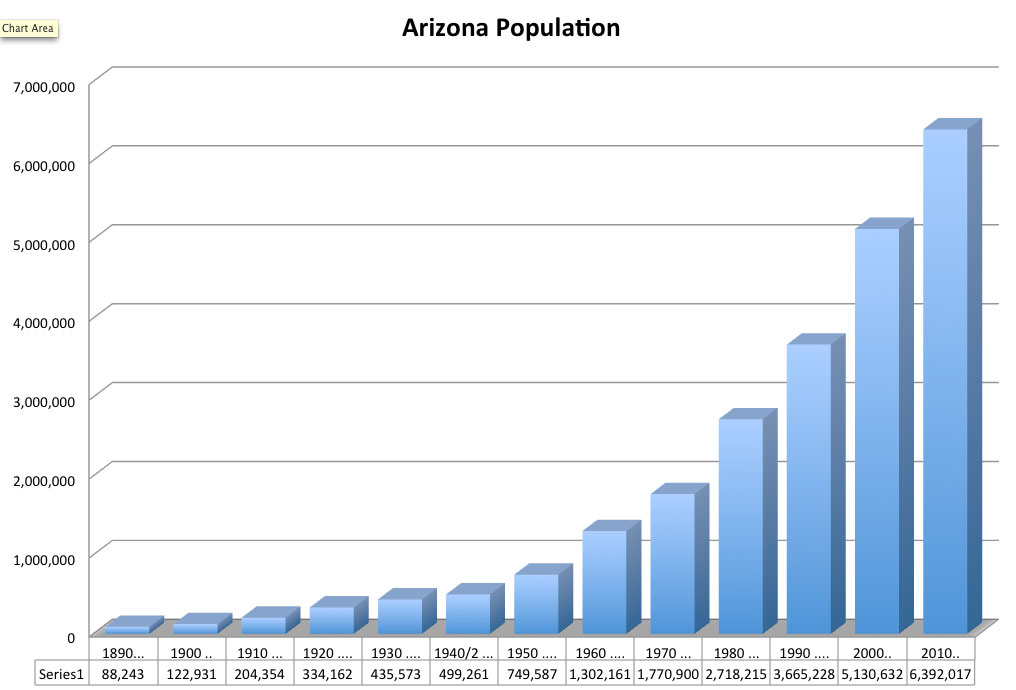 Arizona National Sites
1) Casa Malpais
Casa Malpaís is an ancient pueblo people archaeological site located near the town of Springerville, Arizona. The site is a nationally recognized archaeological site[3] and was declared a National Historic Landmark in 1964
2) Fort Bowie National Monument
Fort Bowie was a 19th century outpost of the United States Army located in southeastern Arizona near the present day town of Willcox, Arizona.
Fort Bowie was established by the California Volunteers in 1862 after a series of engagements between the California Column and the Chiricahua Apaches. The most violent of which was the Battle of Apache Pass in July 1862. The fort was named in honor of Colonel George Washington Bowie commander of the 5th California Infantry who first established the fort.
3) Grand Canyon
The Grand Canyon (Hopi: Ongtupqa; Yavapai: Wi:ka'i:la) is a steep-sided canyon carved by the Colorado River in the United States in the state of Arizona. It is contained within and managed by Grand Canyon National Park, the Hualapai Tribal Nation, and the Havasupai Tribe. President Theodore Roosevelt was a major proponent of preservation of the Grand Canyon area, and visited it on numerous occasions to hunt and enjoy the scenery. It is considered one of the Seven Natural Wonders of the World
4)Tombstone Historic Distric
Tombstone Historic District is a historic district in Tombstone, Arizona that is significant for its association with the struggle between lawlessness and civility in frontier towns of the wild west. Located within the historical district is the legendary O.K. Corral associated with the famous Gunfight at the O.K. Corral that actually took place on Fremont Street, near the back entrance to the O.K. Corral, on October 26, 1881. The district was declared a National Historic Landmark in 1961