1798- Navy is Created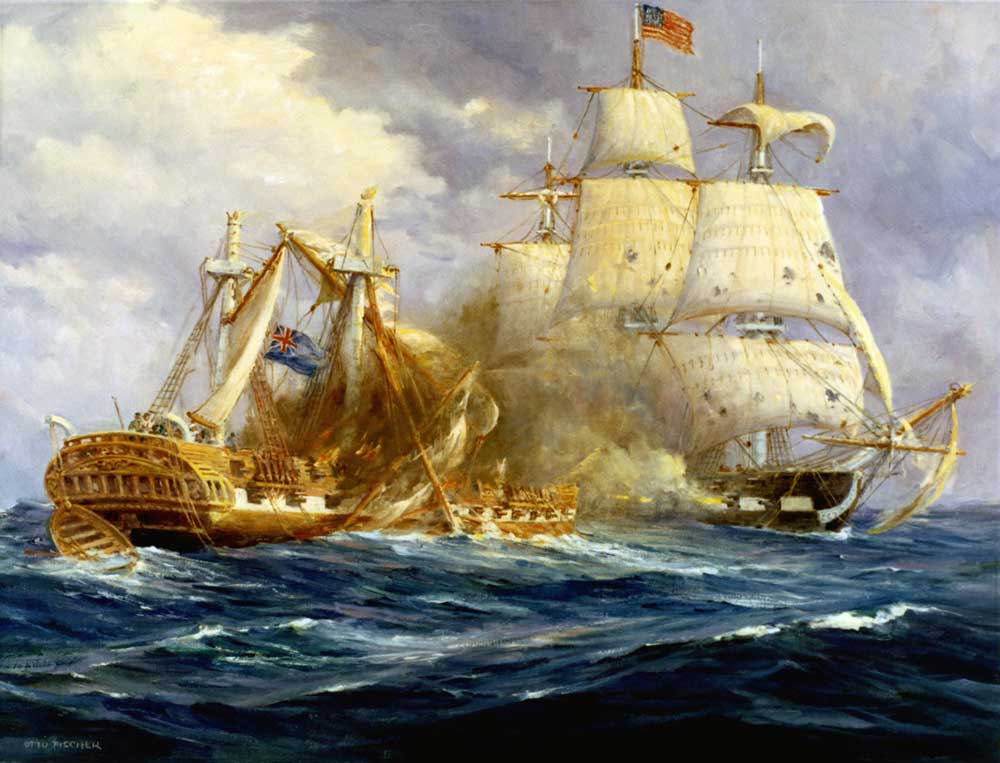 On May 3rd, Congress authorized the creation of a Naval Department. This was done to help prepare the United States for war with France.
---
With war fervor building between the United States and France, President Adams decided to build a navy and give it the task of protecting American ships and attacking French privateers. The Navy was officially established in 1798. Four large frigates, which had been originally authorized by Congress in 1794, were rushed to completion. They were the "Constellation," the "United States," the "Chesapeake" and the "President." They represented the very best in ship design, combining speed and firepower. In addition, cities throughout the eastern seaboard built ships for the government, at their own expense. By 1800, the US Navy was fielding a fleet of 49 warships of various sizes. Furthermore, over 100 merchant vessels were armed and authorized not only to defend themselves, but to take aggressive actions when possible.
The US Navy was given the task of protecting US ships and attacking French privateers and naval vessels. In the two years of warfare between France and the US, American ships sank or captured nearly 90 French vessels on the high seas. In the most successful sea battle of the war, the "USS Constellation" captured the French naval frigate, "L'Insurgent," reportedly one of France's best vessels. Navy Act
---