JFK in Europe Before World War II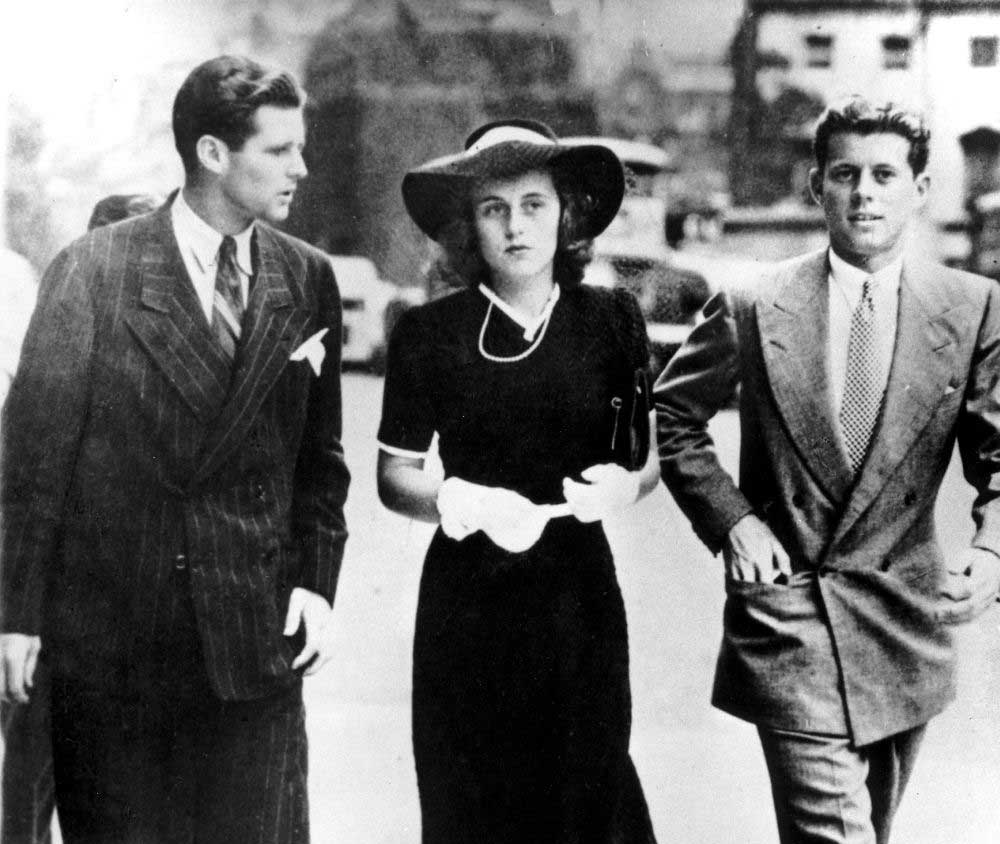 London on the day war declared
During his Junior year, Jack traveled extensively throughout Europe, as well as the Middle East. Jack was in Europe during the time of the Munich Accords. He visited Nazi Germany several times. He even visited Prague, after the Germans occupied the rest of Czechoslovakia. Jack enjoyed his travels immensely, he always found time to have fun and meet girls. Yet, Jack was still a keen observer of the events around him. Jack wrote his observations back to his father at every stop. Before his return to school, Jack was sent by his father to help the Americans who had been rescued.
---
Jack sailed to England on the Queen Mary and began to plan an extended trip through Europe.?Being the son of the American Ambassador to Great Britain opened a great many doors for Jack. Carrying a personal letter of introduction from Secretary of State Cordell Hull opened even more doors..
Kennedy started his journey in Paris. From there he headed to Poland.?In a report Jack wrote to his father from Paris, he states: " the strongest impression I have gotten is that, rightly or wrongly, the Poles will fight over the question of Danzig. " ?
From Poland Jack went on to the Soviet Union.?There Jack acquired his lifelong belief that the Soviet Union was backward and bureaucratic.?From the Soviet Union, he headed south to Turkey, and then to Palestine.?After spending time in Palestine, Jack wrote to his father, that the only solution to the Palestine problem was some sort of partition.?
Jack then visited the Balkans, following which he went on to Romania. He returned to England for the June 22nd coming-out party of his sister, Eunice.?He then returned to the Continent, this time with Torbert " Torby" MacDonald.?
Jack and Torby began in Western Europe and then headed for Germany.?There,?they were involved in an incident with Nazi soldiers who had pelted their car with stones when they noticed that the car carried English license plates. From Germany, Kennedy insisted on going to Prague, already occupied by Germany. He succeeded in getting permission to visit, but was then given a cold shoulder by the Embassy staff, who felt they had better things to do than ??babysit?? a young college student. On his way back to London, Jack vacationed for a week on the French Riviera, partying with sultry actress Marlene Dietrich.?
By the time Jack returned to London in August 1939, the war was rapidly approaching. A month later, World War II erupted when Germany invaded Poland. On September 3rd the Germans torpedoed the British ocean liner Athenia 250 miles off the coast of Scotland, among whose passengers there were three hundred Americans.?Jack was sent to Scotland to represent the Ambassador. He worked to help the survivors return to the United States.