Family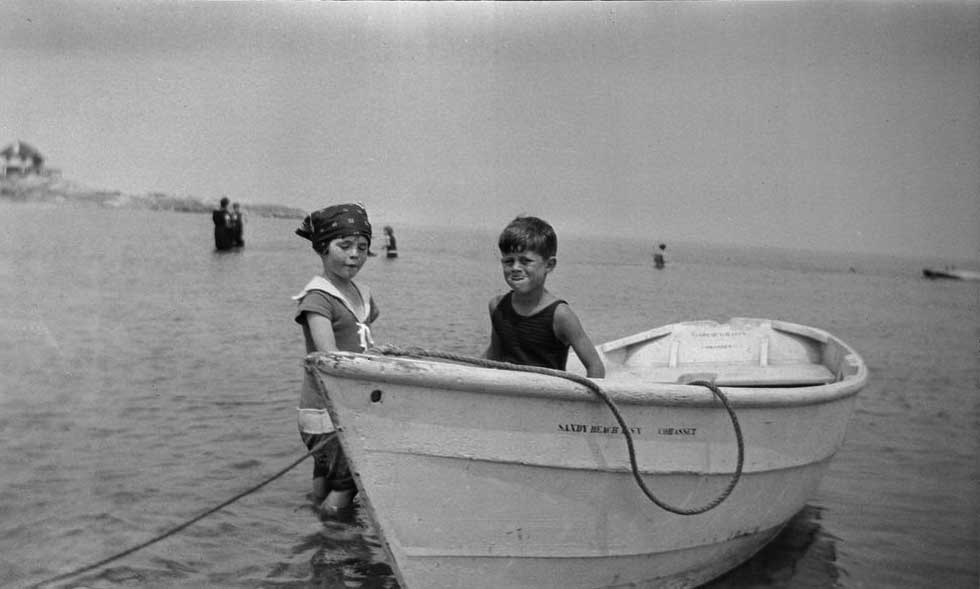 Jack (JFK's nickname) was the second child in a family that grew to include nine children. He suffered from many childhood illnesses. In his first few years Jack lived in Brookline, Mass., where he went to school. When he was ten years old his family moved to Riverdale, New York. The Kennedys stayed in Riverdale for two years before moving to Bronxville, New York. After moving to the New York area, Jack attended Riverdale Country Day School. His older brother Joe Jr. provided a constant source of competition in his life. Though Jackâ's attempts to compete were usually unsuccessful he never stopped trying..
---
Born on May 29th 1917, John Fitzgerald Kennedy, known as Jack, was a frail and sickly child who had survived a serious case of scarlet fever when he was two years old. He was the second child in the family that would eventually include six more children. Both parents were absent a great deal. As a result, Jack and his siblings were taken care of primarily by household help. Paying for the help was not a problem for by then, Joe Kennedy had made a fortune on the stock market.
Jackâ's first home was in Brookline, Massachusetts. Between bouts of recurrent illness, Jack went to school. Jackâ's first school was Edward Devotion, a local public school
In 1924, Jack and his older brother were moved to Dexter, a near-by private school. Jack and his siblings spent their summers first in Cohasset, and then, Craigsville Beach. Beginning in 1926, the family occupied a compound in Hyannis.
One of the immutable constants of Jackâ's life was his relentless competition with his older and stronger brother, Joseph, Jr. â" It was this drive to keep up with his brother that informed many of his actions during his youth including his choice of schools and his drive to see combat in World War II. In September 1927, when Jack was 10, the family moved from Brookline to Riverdale, New York, a wealthy enclave in the Bronx. They stayed in Riverdale for two years, and then moved to a mansion on six acres in Bronxville, a Northern suburb of New York City. When they moved to Riverdale Jack enrolled in Riverdale Country Day School.