12/24/18 Netanyahu Calls elections
The Israeli government voted to disband the coalition and conduct elections on April 9th. This decision came as a bit of surprise, but should not have. Last month, when Defense Minister Lieberman resigned, Prime Minister Netanyahu gave a speech asserting the country was "in the midst of a very difficult defense situation, likely among the most difficult in our history." Now, Netanyahu wants to hold elections, claiming the "difficult defense situation" he had referred to, i.e., the tunnels of Hezbollah, was successfully under control. However, that is merely an excuse. According to many sources, the army did not even want to blow up the tunnels. IDF leadership would have preferred to put explosives in the tunnels and leave them behind to surprise Hezbollah, if they ever wanted to use the tunnels.
So, why are we going to elections? The answer is rather simple. Last week, there was a surprise. The State's Prosecutor's office, expected to take many months to decide whether to indict the Prime Minister, announced it had finished preparing the Netanyahu file and was sending it to the Attorney General for a final decision. Netanyahu believes it in his interest to have elections before his possible indictment — in the hopes that if he wins and is later indicted, he can say the country just voted him in, and thus he should remain Prime Minister until the final legal disposition of his case. The law is grey on this matter.
It should be noted that Netanyahu publicly blamed Yair Lapid for the need to call elections, because Lapid would not support the pending draft law. However, without going into details, that is simply spin.
As we head into the 2019 election, there are many questions — most important among them is whether there is any chance for the center-left parties to win 61 seats and block another Netanyahu government. At the moment, the center-left gaining 61 seats looks difficult, but not impossible. One of the big questions is what will former IDF Chief of Staff Benny Gantz do? Gantz entering into the political arena could change things. How might the possible decision to indict Netanyahu impact the election? There are many questions. We will look at them all in the coming days and weeks.
One final thought — This is probably the worst time for Netanyahu to head toward elections. Beyond his own personal potential indictment, he is fighting the image of a failed confrontation with Hamas, the stock market tanking (both in Israel, as it is in the US), as well as a relationship with Trump that had been considered an election asset, but after the abrupt announcement of US plans to withdraw from Syria, the words "Trump effect" are now being used in Israel to describe the president's actions, and that is not meant in a positive way.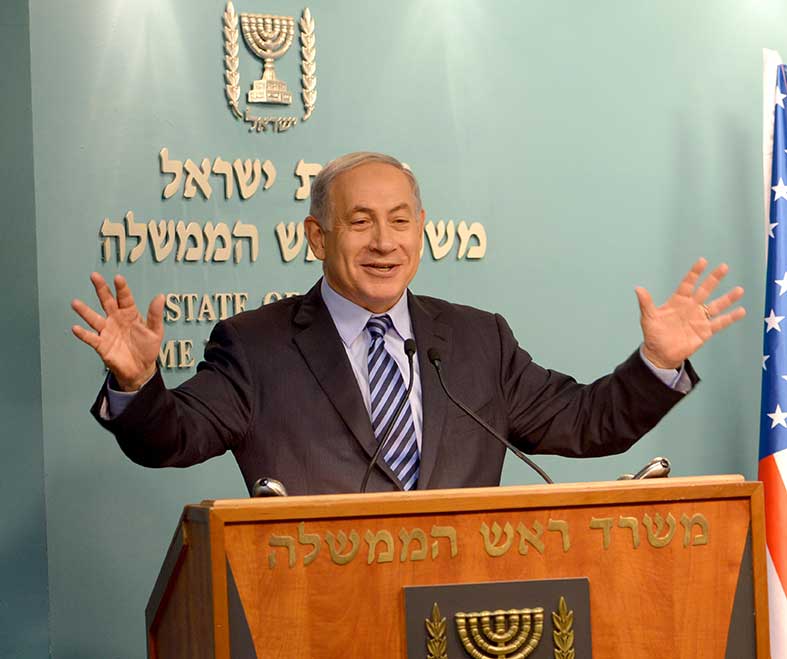 Bennet