11/12/18 Major Hamas Rocket Attack on Israel
Israelis were taken by surprise as dusk fell over Southern Israel. It began with a missile attack on bus that was empty except for the driver who was seriously wounded. Hamas then fired over 200 rockets into Israel. As of 7:30 PM only 17 Israelis were wounded, thanks to the combined defense provided by Iron Dome and the secure rooms maintained by almost every Israeli near the Gaza Border. Israel has begun responding to Hamas' fire, but up to the moment, that response has been limited to prearranged, mostly empty, Hamas targets. It's almost impossible to imagine the Israeli government not responding decisively to this attack. Hamas has warned that it will try to hit targets in central Israel if Israel responds to their fire.
This all began when an Israeli intelligence mission went awry in Gaza on Sunday night. During the course of the operation the undercover Israeli intelligence officers were discovered and were forced to withdraw under fire.  A high-ranking IDF officer was killed. Due to the sensitive nature of his work, his identity was not revealed, but "M." was publicly eulogized by the President and the Prime Minister for his contribution to national defense. Seven Hamas members were killed in the firefight, including a high-ranking Hamas officer. Observers believed that given the fact that both sides lost men Hamas was expected to stand down and not respond further then the few rockets fired last night.

Prime Minister Benjamin Netanyahu has been trying to  avoid war at almost all costs.. On Friday, mages of suitcases full of Qatari cash being driven into Gaza and then distributed to employees of Hamas s starkly belied Netanyahu's constant refrain that he will not negotiate with terrorist Hamas. In a rare press conference, Prime Minister Netanyahu defended the cash arrangement, stating it was designed to avoid another needless war.  He stressed that a war would accomplish nothing other than destroying lives, and he feels it is his responsibility to prevent the unnecessary death of Israeli soldiers, a view shared by most Israelis. However, when Netanyahu was pushed to share his long-term strategy, he maintained there could never be peace with Hamas, comparing it to ISIS. That statement was hard to square with the image of dollars flowing into Hamas, with Israel's approval. While most Israelis applaud taking any reasonable action to avoid a war, the optics of the current situation are far from favorable for Netanyahu The question that future historians will have to ask, is did Hamas glean the wrong message from Netanyahu's effort to avoid war. 
Will a full scale war with Hamas result from Israel's expected responses tonight -- only the next few hours will tell.
This happened in the shadow of Police recommendations to indict many of Netanyahu's former key advisors, in what is known as "Case 3000" — i.e. The Submarine case. (It should be noted police have already recommended Netanyahu be charged in two other cases, and his wife is on trial in a third case.) Case 3000 involves the receipt of bribes in return for the purchase of submarines and corvettes from Germany. Those who face indictment include: Netanyahu's cousin and attorney, the deputy head of the National Security Council, head of the Prime Minister Office, a former Commander of the Navy, and others.
Netanyahu himself was not on the list of those to be charged. The Attorney General, who was slow to order an investigation of this case when it came out, has claimed from the beginning that Netanyahu was not the subject of the investigation. Former Defense Minister Bogey Ya'alon, who had opposed the submarine purchase — as had most of the military high-command — blasted the police, asserting there is no way Netanyahu could not have known what was happening with the submarine deal.
Former Director General of the Defense Ministry, Amos Yaron, stated last night he had never saw a case where the Prime Minister became so involved in a decision regarding what ships (or planes) the IDF planned to purchase. Yaron was careful not to accuse Netanyahu of having ulterior motives for the purchase, but claimed Netanyahu's actions were unprecedented, just the same.
At Netanyahu's Press Conference, Israel Channel 10's Barak Ravid tried to press Netanyahu, who definitively denies he had any knowledge of the submarine affair, to give his opinion on what had taken place — apart from denying his involvement. Netanyahu tried to deflect by threatening to pull what he called "a CNN" on Ravid. In the end, Netanyahu just repeated his denial of any knowledge and failed to take any ministerial responsibility.
During the same press conference, i24News correspondent Ellie Hochenberg asked Netanyahu whether in the wake of the Midterm elections he needed to reestablish ties with the Democratic party. Hochenberg also asked Netanyahu if the US governments' actions against antisemitism were strong enough. In response to the first question, Netanyahu feigned surprise and spoke about how good his relationships are with Democrats. Regarding antisemitism, the Prime Minister deflected the question by talking about the problems of antisemitism in general. Neither answer will mollify Netanyahu's critics.
Throughout the past few years, Netanyahu has made evident he quietly prefers Republican wins to Democratic ones — his biggest American supporter, Sheldon Adelson, is also the largest donor to the Republican party. There is growing uneasiness with what many consider the risky decision of putting so many of Israel's proverbial eggs in the Republican basket; and which puts Netanyahu at odds, once again, with American Jewry (who according to CNN voted 79% for Democratic candidates). As to antisemitism, JStreet reports 72% of American Jews partially blame President Donald J. Trump's rhetoric for the significant recent increase in antisemitism. Thus, Netanyahu had no choice but to prevaricate when asked about the subject.
Despite all that is written above, it's unclear whether any of this will impact Netanyahu's ability to get reelected. Last night, Channel 10 reported that Netanyahu recently told a former high ranking justice official that he would happily resign, "If he had someone to whom he could give the keys". Many Israelis share Netanyahu's skepticism on identifying his potential successor. Therefore, despite everything, Netanyahu remains the first choice of a majority of Israelis to continue serving as Prime Minister.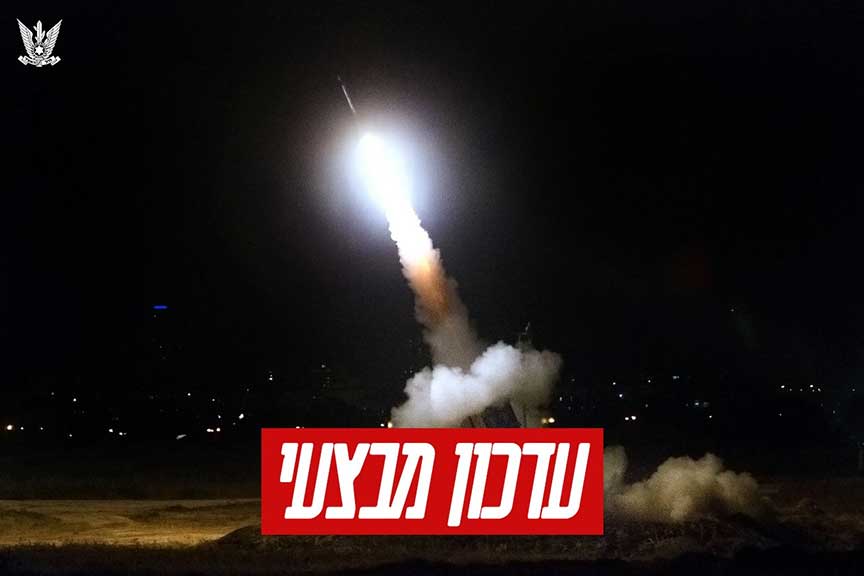 Netanyahu