1936 Arab Revolt Begins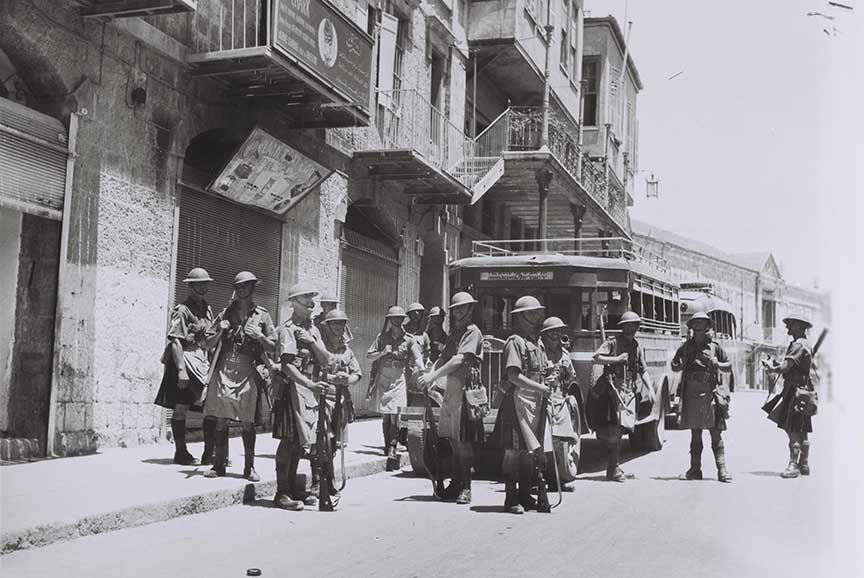 British Soldiiers
Against the background of a flood of Jewish emigration, the Arabs began a sustained uprising against the British.
The flood of Jewish refugees streaming into Palestine convinced the Arabs that if they did not act soon, the Jews would soon be a majority in the land. The Arabs started what became the first phase of what they called "the revolt," by calling a general strike. This strike lasted from April through October 1936, and was widely observed by the Arabs of Palestine. The strike also coincided with attacks on Jewish targets in Palestine, as well as on British targets. The initial result of the strikes was to convince the Yishuv's leaders of the need to ensure its economic independence. As a result, the Tel Aviv port was opened. During the first stage of the revolt, the British used only minimal force in combating it.

The second stage of the revolt began in the summer of 1937, when a British district commissioner was murdered. This murder resulted in the British taking an active policy to suppress the revolt. Action included the expulsion of the Mufti from the country, active cooperation with the Haganah, and the development of a large Jewish police force. The revolt was finally quashed, largely because of the action of the night squads developed by Orde Wingate and manned by members of the Haganah; Wingate developed tactics which resulted in preemptive raids on Arab villages.