Second Balkan War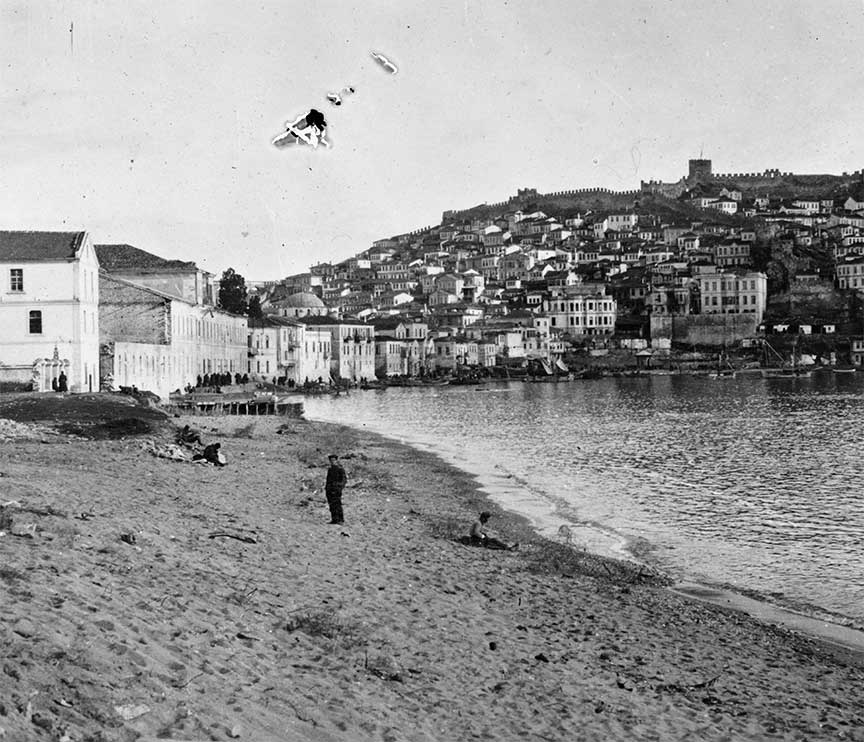 Kavalla in Maceonia

The second Balkan war erupted when Bulgaria attacked Greek and Serbian forces in Macedonia. The Bulgarians expected Austrian support but did not receive it. The Serbs and the Greeks were not being rapidly defeated. The Rumanians then intervened by attacking Bulgaria from the North.
---
The Second Balkan War began on June 30, 1913. The Bulgarian's were unhappy with their share of Macedonia and as such launched an attack on Greek and Serbian positions in Macedonia. 100,000 Bulgarian troops took part in the attack. The main lines of both the Serbs and the Greeks heald , However the Bulgairians were able to capture the town of Gevgelija, driving a wedge between Greek and Serb positions. All sides in this conflict engaged in atrocities both and how they treated the prisoners and how they treated civilians. The Greeks defeated on July 4 Bulgarian forces near Serres. The town had a mixture of Greek Turkish Bulgarian and Jews. Greek soldiers rounded up to 200 people, some soldiers but mostly civilians. An international commission report what happens next
Prisoners were tightly bound and beaten with a bat ends of rifles. The plan of the Greeks was apparently to slaughter the prisoners in batches. They were led to buy two to an upper room, where they were killed usually by repeated wounds in the head and neck inflicted with a butcher knife or martini bayonet. Each of the butchers aimed at accounting for 14 men, which apparently was the number which each could bury during the night.
The massacre went on in this leisurely way until Friday the 11th. The prisoners included a few captured Bulgarian soldiers, a few peasants taken with arms in their hands, and at least one local Bulgarian was known to be an active associate of the Bulgarian bands. The immense majority were, however, inoffensive tradesmen what peasants whose only offense was they were Bulgarian's. Among them were women who were killed with the rest.
Seven days after the Greeks occupied the town, the Bulgarian's tried to re-capture it. The Bulgarian's began burning Creek property in a town, and then the Greeks open fire on the town with artillery. Of the 6000 houses in the town, 4000 were destroyed by the fire. An unknown number of people were killed in the inferno.
As fighting raged, the Romanians who had not been involved in the first Balkan war declared war on Bulgaria. Their troops quickly advanced the direction of the Bulgarian capital Sophia. At this point, the Turks into the conflict and conquered Adrianople.
Bulgaria called for an end of the war, and on July 31 and I will assist with signed in Bucharest under the terms of the treaty of Bucharest, new frontiers were fixed between the Balkan states. The world however, was shocked at the level of brutality that the short Balkan War had exhibited, notably among countries that had been allies shortly before during the first Balkan war.