Milton Friedman
1912-2006
Economist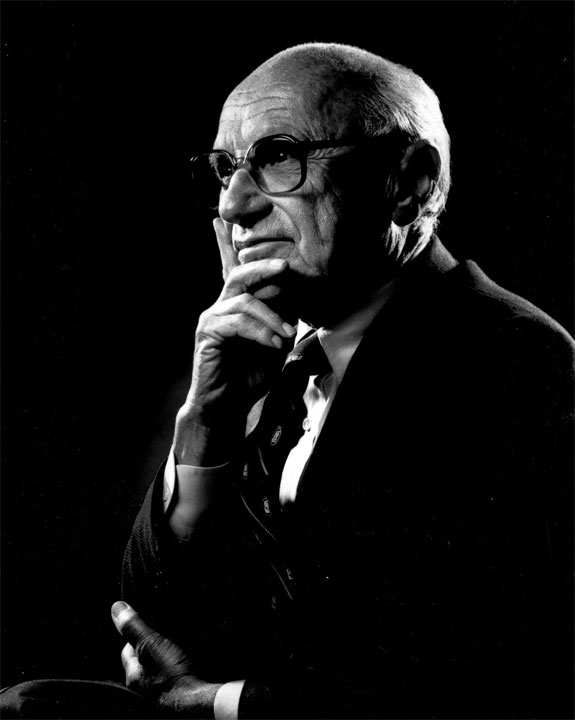 Milton Friedman was born on July 31, 1912 in Brooklyn New York . He grew up in Rahway New Jersey were he graduated from high school. He went on to Rutgers where he got a BA. He recevied a masters in math from Brown University and an Ma in Economic from Uiversity of Chicago.
1976 Nobel Prize winner Milton Friedman stands as the leader of the monetarist ("Chicago") school of economic thought.
As a long-time professor at the University of Chicago, Friedman held that the money supply was an important determinant of economic activity.
His guiding principle was that free markets largely without government intervention produce the best economic outcomes.