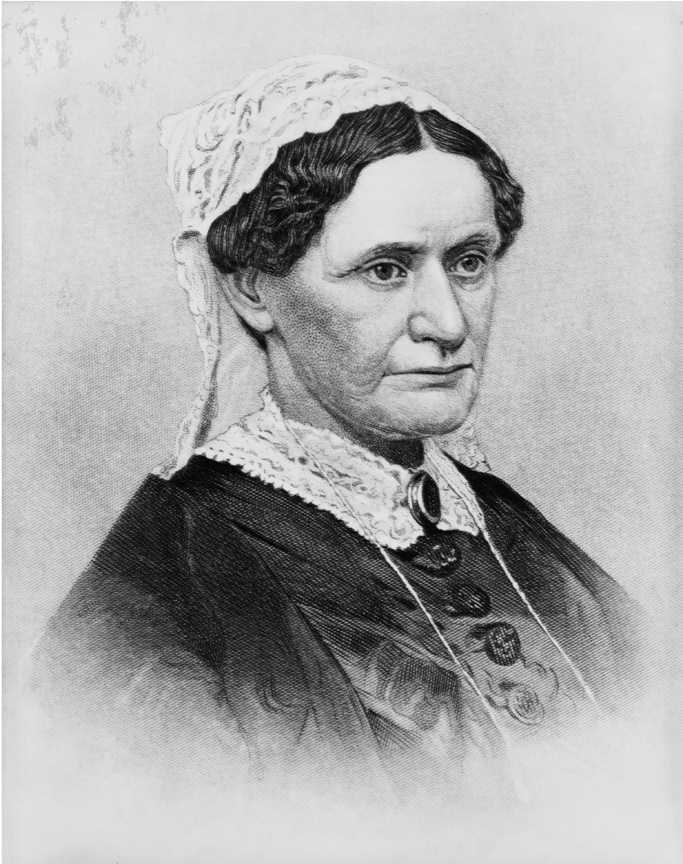 Eliza McCardle Johnson
1810-1876
Born: Leesburg, TN
Married: Andrew Johnson, 1827
Children: Martha, Charles, Robert, Mary, Andrew Jr.
First Lady: 1865-1869

Eliza Johnson was at home in Tennessee when word came of the assassination of Abraham Lincoln. Eliza was a tubercular semi-invalid, ill-equipped to perform the tasks of the First Lady. Nevertheless, she traveled to Washington D.C., where her daughter, Martha Patterson, acted as hostess in her stead. Eliza was known as a staunch supporter of her husband. It was she who taught him to read and write (he had never been to school, while she was a teacher). During the Civil War, the Johnson home, Greeneville, was seized because of Johnson's anti-secessionist views (he was a border-state senator). Eliza was forced to travel through enemy lines to reach her husband. The experience cost her her health. Although she had ample cause to wish for vengeance, she supported Andrew Johnson's Reconstruction policies. Unfortunately, radical Republicans did not. Impeachment hearings were held. Johnson was ultimately acquitted and his devoted wife insisted that she had known all along that her husband would be proven innocent.