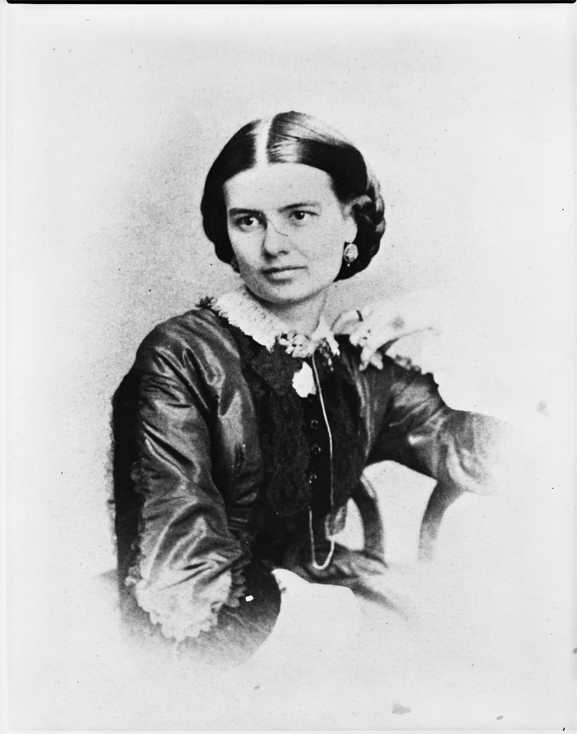 Ellen Louis Herndon Arthur
1837-1880
Born: Fredericksburg, VA
Married: Chester Arthur, 1859
Children: Chester Jr., Nellie, William
First Lady: Died before Chester Arthur assumed the Presidency.

When Chester Arthur ran for Vice President on the Garfield ticket, he was still in deep mourning for his wife, Ellen, who had died just a few months before. Ellen Arthur apparently caught a cold following her performance as a soprano at a benefit concert, and succumbed to pneumonia a mere three days later. Ellen Lewis Herndon Arthur was the scion of a distinguished Virginia family. She was also the daughter of a United States Naval hero, Lieutenant William Herndon. Following the death of her father, she and her mother came to live in the New York City townhouse given to them by the people of New York as a tribute to Lieutenant Herndon. Shortly thereafter, she met and fell in love with attorney Chester Arthur. They married on the eve of the Civil War and their life together was generally happy. Although the Arthurs lost one child, they eventually went on to have two more and by all accounts Ellen's life was full of her music, her charity work and her children. After Ellen's untimely death, her husband kept her room in their New York home exactly as she left it. When he came to the White House after the assassination of Garfield, he carried on a tradition of placing fresh flowers beside Ellen's portrait every day.