Soviets Free Scharansky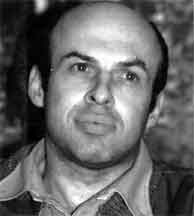 The Soviet released Anotoly Scharansky, a leading Jewish dissedent. Scharansky was being held in Soviet jails, accused of espionage. The release, which took place on February 11th, marked another event in the easing of East- West tension that had begun with Gorbachev's assumption of leadership.

President Reagan and Gorbachev had met in November 1985 at a summit in Geneva. Although no major agreements were reached, the Geneva summit marked the first in a series of meetings in which substanative agreements were reached.

The release of Scharansky was soon followed by the granting of permission to emigrate for most of the leading Soviet Jewish "refuseniks" (those refused permission to emigrate).