Arthur Balfour
1848- 1930
British Politician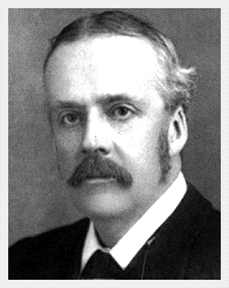 British politician Arthur James Balfour entered Parliament as a conservative in 1874. He joined the cabinet in 1891 as First Lord of the Treasury. In 1902, he succeeded Salisbury as Prime Minister. Balfour negotiated the Anglo-French Entente of 1904. During World War I, Balfour served as the First Lord of the Admiralty and then as Foreign Secretary.
In the latter post, he authored the "Balfour Declaration," promising a Jewish homeland in Palestine. Balfour remained active in politics until his death.

Bibliography:

Ruddock F. Mackay. Balfour, Intellectual Statesman. Oxford [Oxfordshire]; New York: Oxford University Press, 1985.

Malcolm, Ian Zachary, Sir. Lord Balfour; a memory. London Macmillan. 1930.