Mohammed Ayub- Kahn
1907- 1974
Pakistani Politician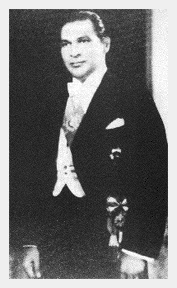 Ayub Kahn was educated in England and served in the British colonial army, serving as a battalion commander during World War II. After Pakistan's independence, Ayub rose to become Commander-in-Chief of the Pakistani Defense Forces. In 1958, he led a military coup and declared himself President. Ayub instituted extensive social reforms. The unsuccessful war with India, as well as the repressive nature of his regime, resulted in rioting and severe unrest. On March 26, 1969, he resigned.

Bibliography:

Gauher, Altaf. Ayub Khan and Military Rule in Pakistan, 1958-1969. 1992. Tauris Ib & Co Ltd.

Ziring, Lawrence.The Ayub Khan Era; Politics in Pakistan, 1958-1969. 1971. Syracuse University Press.