A Freak Boiler Explosion 1893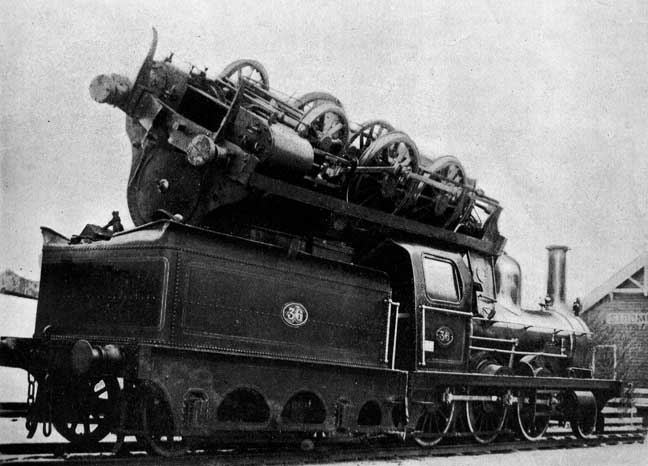 The curious accident illustrated here-with, where one locomotive· was thrown down upon the top of another one, was caused by a boiler explosion. The en-gine was standing in the same position as engine "36," i .. e., end to end, when the boiler exploded and it was tur1ied completely over and landed in the position shown in the photograph.
It was afterwards transported twenty miles back to the shop in the position shown. At the time of the explosion there were two men on each engine, and all escaped without injury. The accident happened four years ago near Christiania, Norway. 'We are indebted to Mr. 'vV. ;. McCalToll, of Philadelphia, Pa., for pho-tograph and account of the accident.
.