April 2006 in Iraq
US Casualties

April 2nd Twelve Americans died on this day. Seven died when a marine truck overturned in Anbar province
April 3rd In one of the deadliest days of the war for American forces four members of the American military were killed in a rebel attack in Anbar province,. An additional fine soldiers were killed when their truck overturned.
April 4th A car bomb exploded in the Habibiya a poor Shite neighborhood north of Baghdad . Ten people were killed in the explosion.
April 6th A car bomb exploded near the Iman Ali mosque. It killed 10 peole and wounded 34 more.
April 7Three suicide bombers attacked the Barath Mosque the main mosque of the most powerful Shite political party. 71 people were killed and 140 were injured. The attacks pushed Iraq ever deeper into sectarian violence
April 14th - An Iraqi police convoy was ambushed North of Baghdad. Nine police officer were killed and 18 were wounded in the attack. An additional dozen police offices were kidnapped
April 24th A total of 40 Iraqis civilians and police recruits were killed across Iraq in a series of attacks, In Baghdad seven car bombs killed ten and wounded 70. Another 15 people were killed in various assassinations and bombings in other parts of Iraq. In addition 14 recurits were found in the back of pick-up trucks in Abu Gharib . An additional 17 security personnel were found dead 60 miles west of Ramadi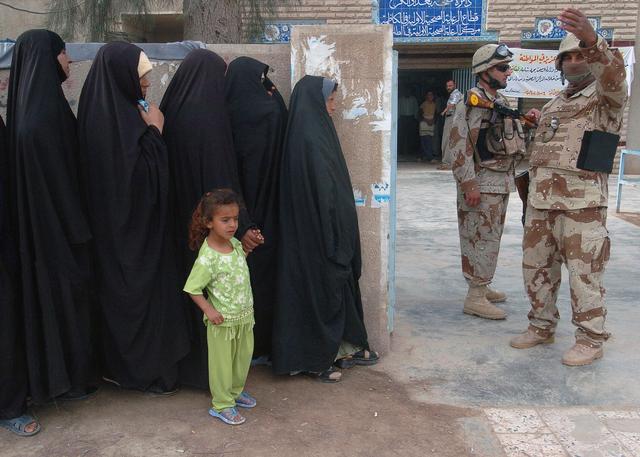 ---