Greek War of Independence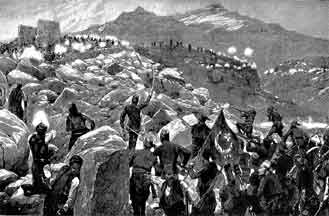 The Greek revolution breaks out when the Greeks in Moldavia begin a revolt against the Ottomans. The initial battles of the war begin a pattern of remarkable cruelty by both sides. Each slaughters tens of thousands of combatents and civilians alike.

On January 13, 1822 the Greek assembly meet and proclaimed its independence from the Ottoman Empire.