July 2003 in Iraq
US Casualties

July 4- A series of attacks on American troops has dampened the spirit of Americans troops druing the 4th of July. American troops killed 11 Iraqi gunmen who attacked a US convoy. 16 US soldiers were wounded in a mortar attack on the US base in Balad.
July 5th- Seven Iraqis police recruits were killed and 13 wounded in an explosion outside the city police department of Ar Ramadi
July 7th- Three US soldiers from the 1st Armored Division were killed in explosions in Baghdad.
July 20th Two members of the 101st Airborne Division were killed when their convoy came under fire at Tal Afur
July 21st Five Americans were killed and six wounded in attacks around Iraq.
July 22- The two sons of Saddam Hussein Uday and Quasay were killed when US Special forces assaulted the house in Mosul that they were hiding in. Briefing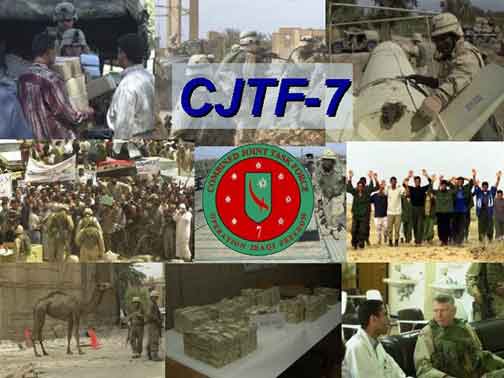 ---