1950 Korea War Begins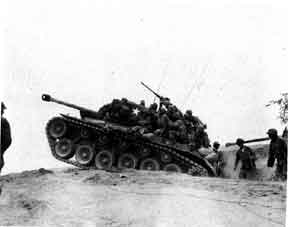 (6/25/50) On June 25, North Korean forces moved across the 38th parallel separating North and South Korea. The United States viewed this as a transformation of the Cold War into a
"warm war." With the memories of Munich and appeasement on the minds of the administration members, the US announced that it would respond by defending South Korea.
<