?
HistoryCentral.com >Aviation > WW II: American Aircraft >Vought SB2 U-3 Vindicator
The History of Aviation
---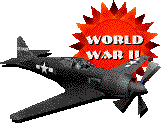 AMERICAN COMBAT
AIRCRAFT OF WORLD
WAR II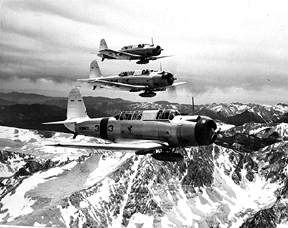 The Vindicator was a carrier based reconnaissance andbomber aircraft. The Navy ordered 169 of them and they were serving on theSaratoga, Enterprise, Ranger and Wasp at the beginning of the war. Theirpoor performance resulted in them being withdrawn from service.