?
HistoryCentral.com >Aviation > WW II: American Aircraft >Curtis P-36 Hawk
The History of Aviation
---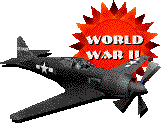 AMERICAN COMBAT
AIRCRAFT OF WORLD
WAR II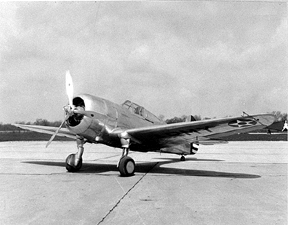 The Curtis P-36 won the 1937 Air Force Pursuit AircraftCompetition. As a result the Army placed an order for 210 units. The P-36was sold widely around the world. France was able to put into service 291of the 1,000 it ordered before surrendering to Nazis Germany.
---
P-36A
Manufacturer: Curtis
Engines: Pratt & Whitney R-1830-13 1050HP
Speed: 313MPH
Length: 28ft 6inch
Range: 825mi
Wingspan: 37ft 3.5inch
Weight: 5,650lbs(max)
Ceiling: 36,150ft