?
HistoryCentral.com >Aviation > WW II: American Aircraft >Brewster F2A Buffalo
The History of Aviation
---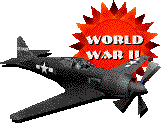 AMERICAN COMBAT
AIRCRAFT OF WORLD
WAR II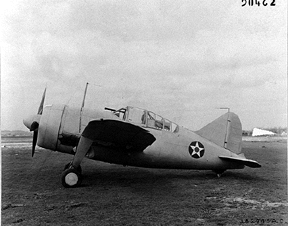 The Brewster Buffalo was the first monoplane fighterto be flown off a carrier. Its performance in the war was poor however,and it was soon turned over to the Marine Corps for land based operations.502 Buffalos were built.