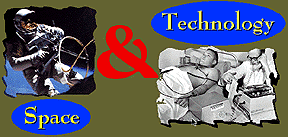 The Space and Technology section has two separate timelines, one for technology and a separate one for space. The Space timeline covers the following events:
Polaris Missile Fired
USS Enterprise Launched
Planes Collide Over Staten Island
Telstar Broadcasts Live Satellites
USS Thresher Sinks
Surgeon General Reports on Smoking
IBM Introduces System 360
Nader Publishes Unsafe at any Speed
Verrazano Bridge Opened
First Commercial Satellite Launched
Great Blackout
First Direct Dial Phones
Heart Care Makes Strides
First 747 Flight
Each entry is narrated an includes a high quality photo. What is interesting about this section is the relative paucity of non-space advances during this period.
---
---