Mikhail Baryshnikov
1948-
Performer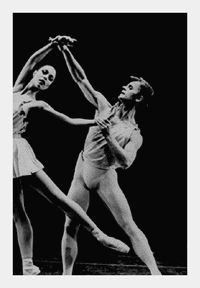 Born in Latvia, ballet dancer Mikhail Baryshnikov came to the United States in 1974, leaping to freedom from the renowned Kirov Ballet. He quickly became an international ballet sensation, performing with all the major companies, particularly the American Ballet Theatre, eventually becoming the company's artistic director for nearly a decade. During a brief hiatus from ABT, Baryshnikov performed with the New York City Ballet under George Balanchine. Baryshnikov is renowned for his unparalleled technique as well as his ability to perform both modern and classical works.

Bibliography:

Glassman, Bruce. Mikhail Baryshnikov. Englewood Cliffs, NJ : Silver Burdett, c1990.

Aria, Barbara. Misha: The Mikhail Baryshnikov Story. New York : St. Martin's Press, c1989.

Fraser, John ; photographs by Eve Arnold. Private View: Inside Baryshnikov's American Ballet Theatre. Toronto ; New York : Bantam Books, c1988.